Prince William And Kate Middleton's Royal Train Tour Sparks Criticism Amid COVID Pandemic
KEY POINTS
Prince William and Kate Middleton took a three-day tour starting from London's Euston Station.
During the trip, they met with frontline workers, teachers and schoolchildren
The Royal Train Tour ended with a brief family reunion for the members of British Royal Family
Britain's Prince William and Kate Middleton had kicked off their three-day Royal Train Tour on Sunday evening to thank essential workers for their inspiring work in different parts of England, Wales, and Scotland.
While many cheered them on for their initiative, politicians in Scotland and Wales were not very thrilled about the tour.
The Duke and Duchess of Cambridge traveled 1,250 miles during their Royal Tour Train, which began not too long after the United Kingdom came out of its second lockdown following a second COVID-19 wave. Now, the royals travel seems to have sparked controversy after facing criticism from some Scottish politicians.
The Welsh health minister, Vaughan Gething, told BBC Radio 4's "Today" program (via The Guardian) that he would prefer "that no one was having unnecessary visits" to their state as Wales is currently trying to control the second wave of coronavirus outbreak.
"People always have divisive views about the monarchy, but their visit isn't an excuse for people to say that they are confused about what they are being asked to do," the minister added.
The comments were made ahead of Prince William and Kate's stopover at Cardiff on day two of their tour. Meanwhile, Nicola Sturgeon, the first minister of Scotland, seemed to have suggested the royals' tour was breaching the current border restrictions, The Guardian reported.
A No 10 spokesman has commented that the tour was a "matter for the palace" to address.
"But we have set out clearly the tiers, and the advice around the current guidelines that we're asking the public to abide by," he added.
Nevertheless, royal sources have reportedly insisted the visit by the second-in-line to the British throne and his wife "were planned in consultation with the UK, Scottish and Welsh governments." The tour is deemed as their "working visit," and, therefore, is exempted from the "travel restrictions" currently being imposed in the country.
In another statement, Sturgeon said the Scottish government made sure that the British royals were informed about the restrictions in advance, enabling their planning of the visit.
Nevertheless, the Royal Train Tour did get a nod from the UK Prime Minister Boris Johnson. His spokesman said the "PM is delighted to see the warm reception the Duke and Duchess of Cambridge have received on their hugely valuable train tour of England, Scotland and Wales." As per the spokesperson, Johnson sees the tour as a "welcome morale boost to frontline workers."
Meanwhile, Prince William and Kate ended their festive tour with a trip to the royal castle in Windsor, where Queen Elizabeth II and Prince Philip are isolating themselves. The entire royal family came together for a socially distanced reunion ahead of Christmas, Harper's Bazaar reported. The Queen, Prince Philip, and Duke and Duchess of Cambridge were joined by the Prince of Wales, the Duchess of Cornwall, the Earl and Countess of Wessex, and Princess Royal.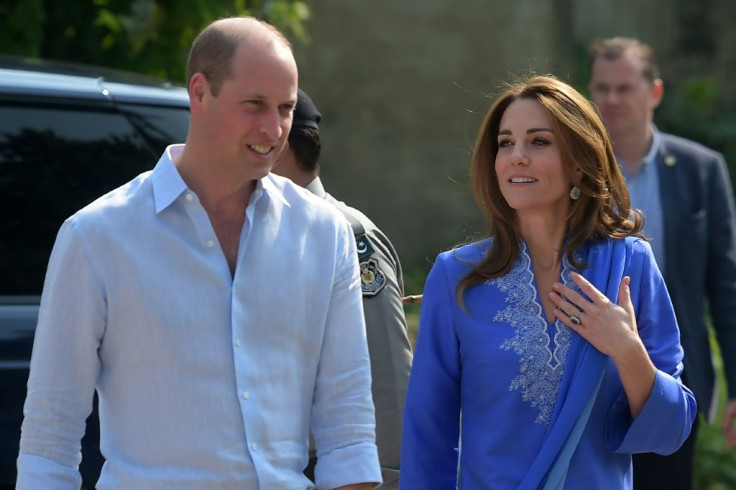 © Copyright IBTimes 2023. All rights reserved.