Prince William And Kate Middleton's Royal Visit To India And Bhutan: Their Entourage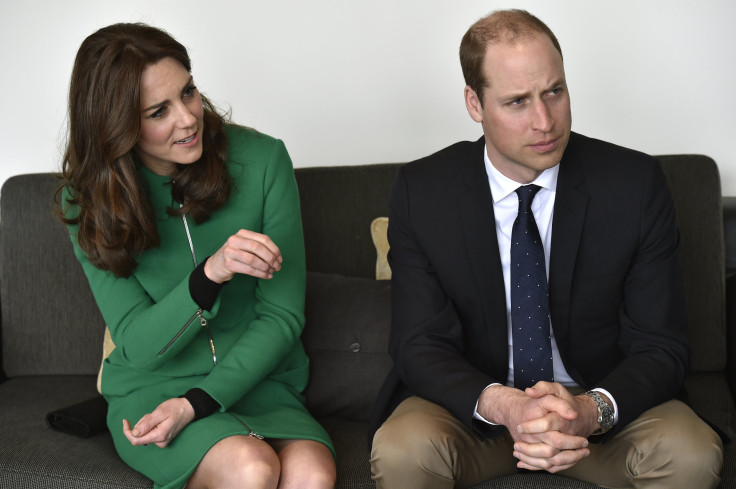 Prince William and his wife Kate Middleton will embark on an official tour of India and Bhutan from April 10 to April 16. This will the Duke and Duchess of Cambridge's first ever visit to the countries. The royal couple will be accompanied by an entourage of 10 people.
Kate, who is known for her fabulous fashion, chic designer dresses, her thriftiness of recycling dresses and her gorgeous blowout will charm the people of India and Bhutan. The mother-of-two will be able to achieve this through her hairdresser Amanda Cook Tucker – the person behind her Chelsea blow dry. She has styled Kate's tresses and accompanied her on previous tours.
Natasha Archer or Tash as she is fondly called in royal circles will also be there in the entourage. She is the person behind the Duchess' chic and impeccable style. She was appointed Kate's stylist shortly after the royal announced her second pregnancy.
Tash accompanied Kate during her official tour of Australia and New Zealand in 2014. Since the time she was appointed as Kate's stylist, she has been upping the "it factor" of her wardrobe. She has encouraged the Duchess to experiment a bit more with her outfits.
Kate and William private secretarqwies – Rebecca Deacon and Miguel Head will also accompany them to the visit. Rebecca is Kate's right-hand woman and plays a central role in the royal A-team. She started working with the royals in 2007, is a trusted figure and adviser and also a close friend of the Duchess. Rebecca organizes Kate's work diary and regularly accompanies her on official tours.
Meanwhile, Miguel has worked for the Princes' private office since 2009 and was one of the first employees to arrive at the Lindo Wing to congratulate the Duke and Duchess when Prince George was born in 2013. He organizes William's diary and accompanies the latter on official engagements. He has become a very trusted person from William's team.
David Manning, a former British ambassador to the U.S., has been a long-standing member of staff at Kensington Palace. He became an advisor to William and Harry at the request of Queen Elizabeth when they formed their private office in 2009 and has also served as a mentor for Kate before she joined the royal family. He advises William on foreign affairs and has accompanied the Duke and Duchess on previous royal tours.
Besides, Jason Knauf a member of the press team and communications secretary to Wil and Kate will also be in the entourage. The American PR guru joined the team last year having previously worked at the Royal Bank of Scotland. Jason has accompanied Prince Harry on tour to New Zealand, South Africa and most recently Nepal.
Also, Katrina McKeever, Charlotte Pool and Marnie Gaffney make up the rest of William and Kate's press team, and will be joining Knauf on tour. An operations manager will also join the entourage, though the names have not been confirmed yet. Meanwhile, when William and Kate will be on tour, their trusted nanny Maria Turrion Borrallo will hold fort back home.
She will look after Prince George and Princess Charlotte. Kensington Palace tweeted on Wednesday that the royal couple will attend a reception and meet young people from India and Bhutan on April 6.
© Copyright IBTimes 2023. All rights reserved.
FOLLOW MORE IBT NEWS ON THE BELOW CHANNELS