Prince William, Princess Diana Look Happy During Last Summer Together Sans Harry
Prince William and Princess Diana looked happy together in a photo sans Prince Harry.
The Princess of Wales and Duke of Cambridge were photographed together. In the snap shared on Instagram, the mother and son look happy together. They are all smiles as they stand beside one another.
Princess Diana looks stunning in her printed one-piece bathing suit. Meanwhile, Prince William dons an oversized black T-shirt and yellow shorts. Sadly, Prince Harry wasn't in the photo.
According to the caption, it was Prince William and Princess Diana's last summer together. It was taken in 1997 prior to the tragic car crash that killed the People's Princess.
"Beautiful pic-I'm sure the boys really miss Diana.And all the memories they shared with her," one royal fan commented.
"Prince William already has his mother's Blessings on him. She shines radiantly through him, and will forever be in his hear," a different user wrote.
Another netizen shared her encounter with Princess Diana in the same year. According to her, she was in London and was in the same restaurant as Prince William and Prince Harry's mom.
Princess Diana was only two tables away from her and the royal looked stunning and beautiful. When Princess Diana left the restaurant it was like a fireworks display outside with the paparazzi taking photos of her.
"I'm happy I was respectful and did not take her photo even though I desperately wanted to. Sad she's gone," she added.
A throwback photo of Prince William when he was still a teen reminded some royal fans of Princess Diana. In the snap, the young Duke of Cambridge looks dapper in his gray suit. He seems to be in good spirits since he is all smiles in the camera
Many said that Prince William is "so handsome" in the photo. Others said that he has Princess Diana's smile. A different user said that Prince William was like his mother.
According to Vicky Ward, Princess Diana and Prince William were not on good terms prior to the accident. The future king was starting to rebel from his mom to chafe at being a mama's boy. Prince William was reportedly trying to be independent and he was so affected by his mother's sudden death.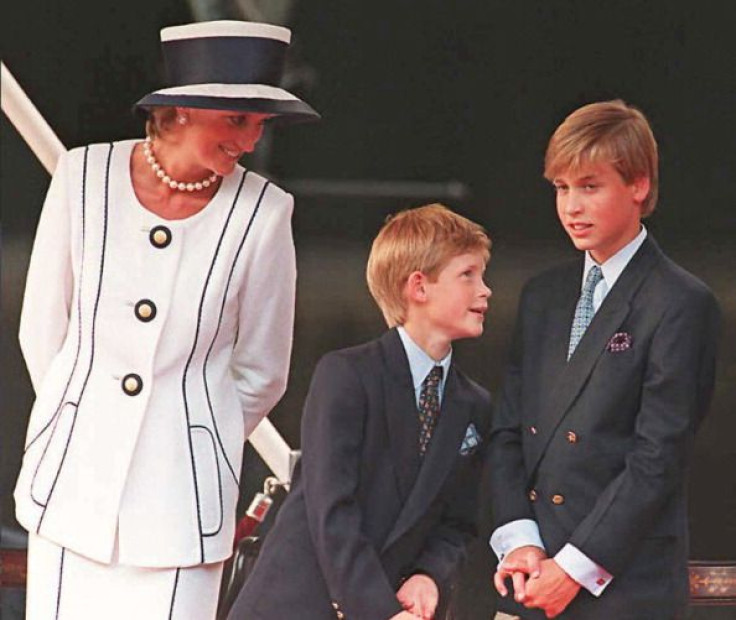 © Copyright IBTimes 2023. All rights reserved.
FOLLOW MORE IBT NEWS ON THE BELOW CHANNELS