Prince William Receives Shocking Gift For Louis, Charlotte But Not Prince George
Prince William received a shocking gift for Prince Louis and Princess Charlotte but not for Prince George.
On Thursday, the Duke of Cambridge stepped out and visited Championship side West Bromwich Albion. It is not a secret that Prince William and his family is an avid fan of its rival Aston Villa.
During the visit, West Brom's CEO Mark Jenkins presented the future king a cheeky surprise. Jenkins gave Prince William two West Brom's shirt for Princess Charlotte and Prince Louis.
Jenkins left out Kate Middleton and Prince William's eldest son, Prince George, as he is a big supporter of Aston Villa just like his dad. In fact, last month, the royal tot was photographed getting emotional as he jumped, clapped and shouted while cheering for his favorite team.
"I don't think we've got a chance with your eldest," Jenkins joked while handling the present to Prince William.
"I'm sorry I'm here as an Aston Villa fan but I'm hoping we can move on from that," Prince William said during the visit lightheartedly.
Last year, the Duchess of Cambridge had a conversation with 9-year-old Mulonbi. The Duchess of Cambridge told the child that her kids Prince George and Princess Charlotte love putting on Villa kits. Mulonbi said that he is an Arsenal fan and doesn't like Villa kits. The duchess did not say what's her favorite team but said, "I have to be loyal to my husband!"
Meanwhile, a Canary fan named Dennis Bates was upset during the football game attended by Prince William, Middleton and Prince George in October. He questioned why the royal family was allowed to sit at the same row dedicated for the Norwich City fans.
"Whilst I do not have a problem welcoming the future heir to our throne and his family to Carrow Road, I found it strange that he was allowed to sit with his family in an area of the Jarrold stand which is clearly singled outside as a section for 'Home Fans Only' adding on the sign 'You will be ejected from the ground if you do not comply with this regulation,'" Bates wrote.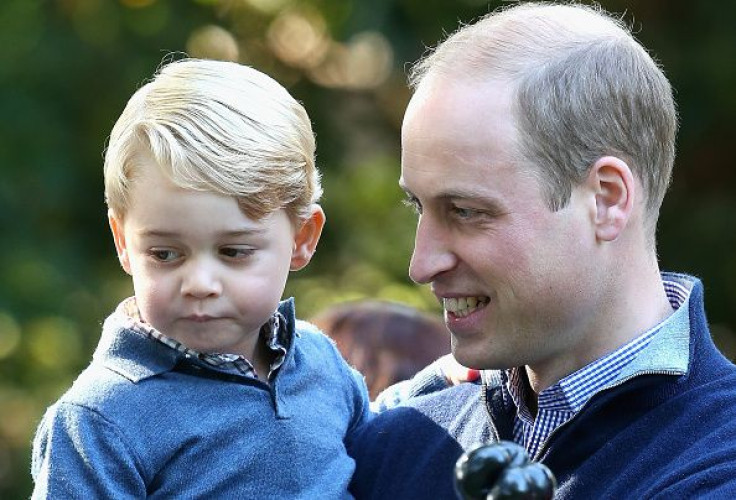 © Copyright IBTimes 2023. All rights reserved.