Kate Middleton Looks Better Than Meghan Markle, 'Puts Thought' Into Her Appearance
Kate Middleton looks better than her sister-in-law Meghan Markle.
The Duchess of Cambridge and Duchess of Sussex are often pitted against each other. Many believe that Markle dresses better than the future queen. However, some weren't convinced.
In the online forum Quora, one fan asked if Markle looks better than Middleton. Several answered that they prefer Prince William's wife when it comes to appearance.
"Kate always looks perfect. Her clothes are tailored perfectly and her hair is perfect. You can tell Kate puts thought into her appearance, accessories, etc. In my opinion," Claire Chase commented.
"Meghan looks like she just rolled out of bed most of the time. Her hair is a scraggly mess and her clothes are always wrinkled. Her clothes are either too big or too small. Her sleeves and pants are too long sometimes! I wish she would wear fabric that doesn't wrinkle."
Ambika Shetty khan's bet is also Middleton. According to her, Middleton has always looked great and she's genuine, kind, compassionate and a great mother. She also pointed out how Middleton never trashed her husband Prince William despite the cheating rumors. Instead, she stands right her husband to support him all the way.
"I agree that Catherine beats Meghan hands down in the looks department," John Lingley wrote.
However, he added that Middleton is "painfully thin" and not a good example to other young women because she looks anorexic. He suggested that Middleton should gain weight and get herself looking a bit more healthy.
Meanwhile, many also did not support the comparison. For them, it was unnecessary to compare the two duchesses.
Middleton and Markle have a complex relationship. Despite the alleged feud between the two, they actually started out as good friends, but they were never best friends. The falling-out between the two reportedly started when Markle made Middleton cry during Princess Charlotte's dress fitting for her royal wedding.
An insider said that Markle is not competing with Middleton. The Duchess of Sussex is fully aware that the Duchess of Cambridge will be queen one day.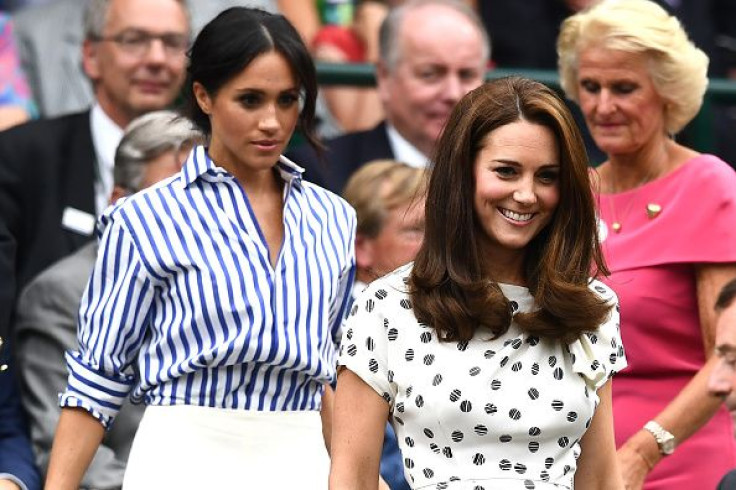 © Copyright IBTimes 2023. All rights reserved.