Prince William Is 'Uncomfortable' Talking To Prince Harry After Gayle King Leaked Private Chats: Report
KEY POINTS
Prince William is uncomfortable talking to Prince Harry on the phone, a report says
Prince William was reportedly "left reeling" after Gayle King leaked his private conversation with Prince Harry
He felt that it was a "cheap shot to leak details of their private call" and "twist the truth," the report says
Prince William is no longer comfortable speaking to his younger brother Prince Harry after the latter allegedly shared details of their conversation with Gayle King, a report says.
Following Prince Harry and Meghan Markle's explosive interview with Oprah Winfrey last month, King revealed that the Duke of Sussex has spoken with Prince William and Prince Charles, though the conversations were "not productive." However, an unnamed Us Weekly source suggested that Prince Harry possibly giving King access to their private chats may have only worsened the rift between the brothers.
"William was left reeling. He says it was a cheap shot to leak details of their private call and that he twisted the truth," the insider told Us Weekly, adding that the Duke of Cambridge "now feels uncomfortable" talking to his brother on the phone.
"He's putting himself at risk of the same thing happening again," the source added.
King, who is friends with Winfrey and Markle, gave an update on the Sussexes on "CBS This Morning" shortly after their bombshell interview on March 7. According to her, Prince Harry has already gotten in touch with his family since their explosive revelations, but it may take a while before their relationship can be mended.
"Harry has talked to his brother and he has talked to his father, too," King said. "The word I was given was those conversations were not productive. But they are glad that they have at least started a conversation."
Twitter users had mixed opinions about Gayle's update at the time. Some were happy that they were already talking again despite the conversations apparently not going anywhere. However, many also criticized King for leaking their conversation, suggesting it would affect the royals' communication line in the future.
"This was a private conversation between two brothers and father and son ... why broadcast to the world how the FIRST conversation went? It taints any future conversations," one commented.
"Shoddy journalism. Private conversation aired on national television. One-sided & inaccurate information stated as well," another added.
Meanwhile, another report recently said Kate Middleton's husband is missing his younger brother a year after he and Markle quit royal duties and moved to California. The future king was reportedly angry when they turned their back on the monarchy, but he started missing his brother when his anger over the matter subsided.
"Once he got over the anger of how things happened, he was left with the absence of his brother," an anonymous aide told U.K.'s The Sunday Times. "They shared everything about their lives, an office, a foundation, meetings together most days and there was a lot of fun along the way. He'll miss it for ever."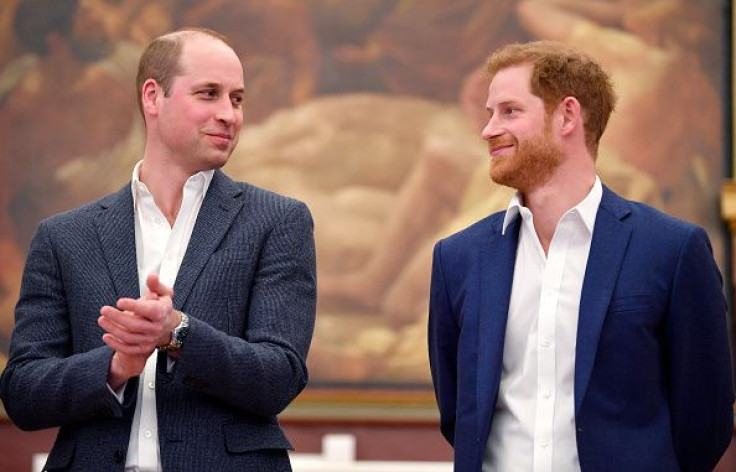 © Copyright IBTimes 2023. All rights reserved.