Prince William's Hilarious Remembrance Service Drink Prank Revealed: 'Burnt My Throat'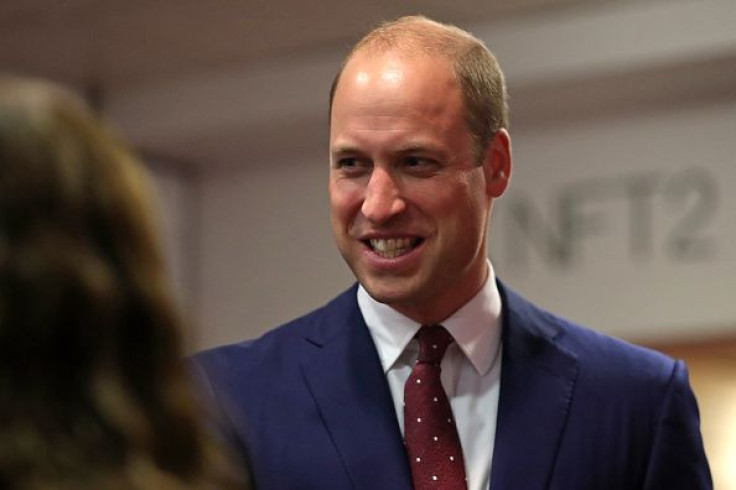 Prince William couldn't get over the Remembrance Service drink prank that he experienced recently.
Last weekend, the Duke of Cambridge toasted the fallen with a sip from a small silver flask at the end of a touching service at the Middle Temple Gardens on Embankment in London. After drinking from his flask, Prince William made a face before laughing out loud.
When asked if brought a drink along with him to the Remembrance Service, he said, "I'll never be asked twice about drinking. It's very important." He added (via Express), "They tried to put a Jagerbomb in it! Imagine my surprise – burnt my throat."
Later in the day, Prince William once again talked about the prank while chatting with the guests. After taking out the flask to share the story of his prank, the dad of three said, "They tried to put Jagerbomb instead of rum – that would have sorted me out, I was expecting rum and got a Jagerbomb."
Prior to the prank, Prince William laid a remembrance wreath at the foot of the military drums on display in memory of Submariners who lost their lives in a war. After placing the wreath, Prince William stepped back to pay his respects by bowing his head.
In related news, Prince William also made headlines this week after it was reported that he and Prince Harry inherited a wonderful habit from Prince Charles when they were growing up.
Royal correspondent Hannah Furness told The Telegraph that Prince Charles taught his sons how to pick up trash at a young age.
"I used to get taken the mickey out of at school for picking up rubbish. I didn't go out consciously looking for it but when you go for walks anywhere and you see something and it stands out, you pick it up," Prince Harry said.
"He took us litter picking when we were younger… We thought this is perfectly normal, everyone must do it. We were there with our spikes stabbing the rubbish into black plastic bags," Prince William said (via Harper's Bazaar).
© Copyright IBTimes 2023. All rights reserved.