Prince William's Real Dad Isn't Charles? Fans Claim Pair Shares Little Resemblance
Prince Harry has been rumored to not be the real son of Prince Charles. Throughout the years, the Duke of Sussex has been linked to Princess Diana's fling, James Hewitt.
On the online forum site Quora, royal fan Eileen Wood said that Meghan Markle's husband shouldn't be the one accused of not being Prince Charles' biological child. After all, the two male royals resemble each other a lot.
If these types of rumors will persist then Prince William should be accused of not being Prince Charles' real child. Wood said that the Duke of Cambridge doesn't look like the heir to the throne at all.
"William actually looks more like the Spencer side of the family. But no one ever questions who HIS father might have been," she said.
But at the end of the day, Prince William and Prince Harry are both biological children of Prince Charles. The Duke of Cambridge inherited the looks of his late mother, Princess Diana. And now that he's much older, he's looking more like relatives from the Spencer clan.
Prince Harry, on the other hand, doesn't look exactly like Prince Charles. But when Prince Philip was much younger, he and Prince Harry looked like twins.
Meanwhile, Vincent Harriman, a former teaching assistant, couldn't believe that the rumors about Prince Harry's biological dad still persist.
"This is a horrible rumor put about by trolls who have nothing better to do than spread falsehoods, probably the same ones who claim Archie, Meghan, and Harry's son, was born via a surrogate. Both William and Harry are the biological sons of Prince Charles and his deceased ex-wife, Diana," he said.
In the past, Hewitt also denied that the rumors that he's the biological father of Prince Harry. During his interview, he said that he and Princess Diana had an affair years after the Duke of Sussex was born. As such, he couldn't possibly be his real father.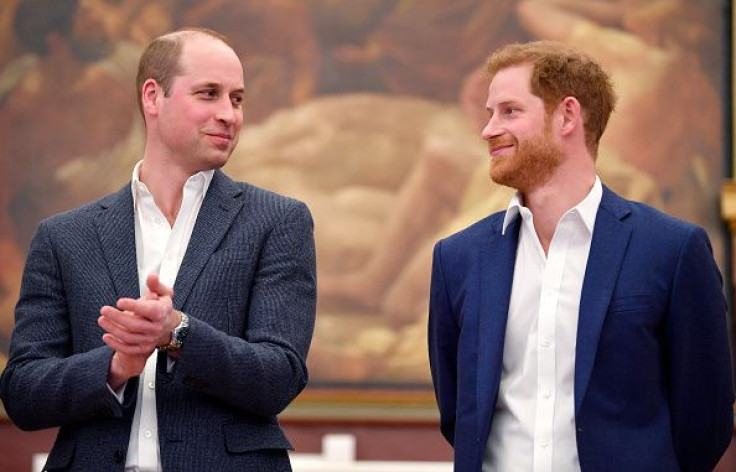 © Copyright IBTimes 2023. All rights reserved.
FOLLOW MORE IBT NEWS ON THE BELOW CHANNELS