Prince's Unreleased Songs, Paisley Park Compound Could Be For Sale To Pay Taxes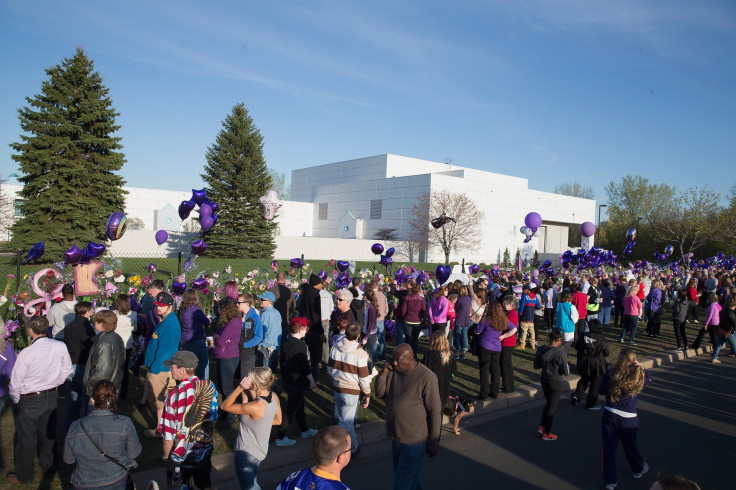 Prince's estate could be taking a big hit — and his family doesn't even have control over it yet. Following the April 21 death of the "Purple Rain" singer, new reports reveal that Minnesota and the federal government are due half of the cash value of the estate.
Lawyers for Bremer Trust, a wealth management company currently handling Prince's estate, confirmed to NBC that half of the cash value of Prince's estimated $300 million estate is due by Jan. 21. This comes as a big blow for his siblings, who have been feuding over his money since his death.
As previously reported, Prince died without a will. His sister, Tyka Nelson, was campaigning to be put in charge of his estate, but his five half-siblings reportedly disagreed over the division of his assets. According to TMZ, Tyka felt like she was entitled to more of the estate. However, Minnesota law views all of Prince's siblings equally.
Doug Peterson, the attorney for Bremer Trust, continued that some of Prince's non-cash assets may have to be sold if the estate does not have enough money for taxes. This includes 2,000 unreleased songs in Prince's vault, as well his Paisley Park compound in Chanhassen, which was built in 1988 and valued at around $10 million at the time. If that's the case, Peterson wants to start selling off the assets soon.
"The challenge we face is to spin yarn into gold under time pressure," Peterson told Carver County District Judge Kevin W. Eide. "The point is this is a dynamic, wide-ranging business, and we must keep on schedule to make the deadline. If we do not, the government will not wait. They will have a fire sale, and that is not in the best interests of anyone."
NBC reports that Prince's family is torn over the decision. While Tyka wants Bremer Trust to do what is in the best interest of the estate, the other siblings want to review the situation before any decisions are made. But this could all be resolved soon. A hearing for Prince's heirs is scheduled for June 27.
© Copyright IBTimes 2023. All rights reserved.
FOLLOW MORE IBT NEWS ON THE BELOW CHANNELS