Princess Anne Complained About 'Privacy,' 'Media Attention' Just Like This Royal
Princess Anne once complained about her privacy and all of the media attention she was getting back in the day.
During an interview on the Channel 4 documentary "The Real Princess Anne," royal reporter James Whitaker claimed that Princess Anne's request was fantastical given her royal status.
"Princess Anne was always bleating that she wanted to be left alone as a private person and to do her own thing. It's ridiculous. She's not a private person, she's not a normal person, she is the only daughter of the sovereign…The fact that she was Princess Anne, that made the interest far greater than in anybody else… I'm sorry, it's tough, it just goes with the job," he said.
Years later, one royal family member also complained about the same thing. Meghan Markle has also been bleating about her desire to be a private citizen, which may not happen because she's married to Prince Harry and is also part of the royal family.
In recent weeks, Piers Morgan criticized the Duchess of Sussex for allegedly wanting to have it both ways. " She constantly bleats about privacy, but also wants to edit magazines to promote herself and tell us how to lead our lives," he said.
But despite the two female royals' similarity when it comes to their desire to be private citizens and to not be hounded by the press, they were also different in one regard. Markle never took her frustrations out on the press, but Princess Anne did.
On one occasion, Princess Anne made her feelings known after the paparazzi snapped photos of her falling off her horse at the Badminton Horse Trials. In the documentary, Robin Ludlow, Queen Elizabeth's former press secretary, said that Princess Anne was prepared to confront the press about what they did.
"She was perfectly prepared to talk to the press about the sporting side of her activity, but what she wasn't prepared to do was – just as she was about to enter an arena or start a cross-country course – to be asked whether she was going to get engaged to somebody," he said.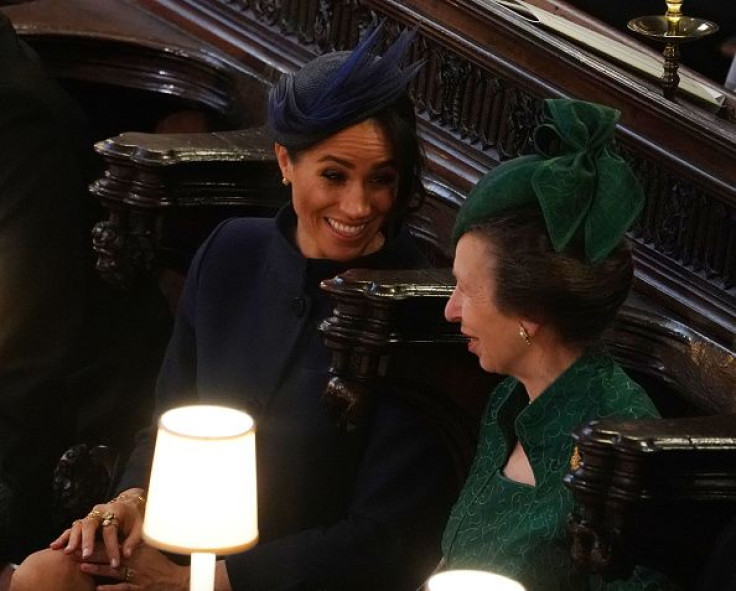 © Copyright IBTimes 2023. All rights reserved.