Princess Anne Shares How Queen Elizabeth Was Affected By George VI's Death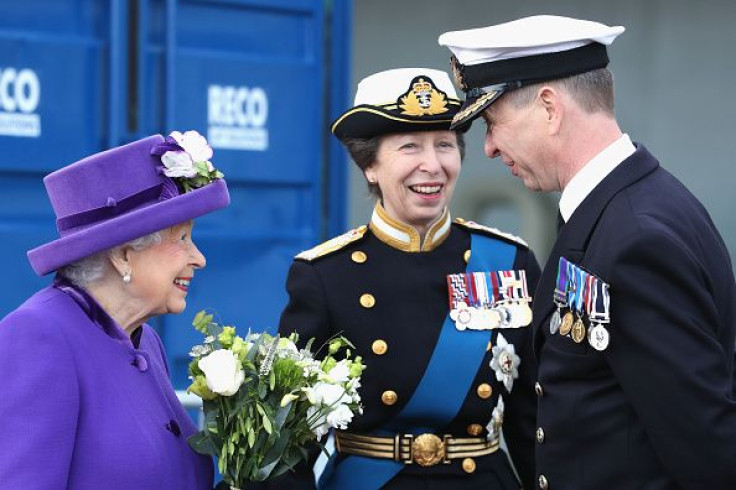 Princess Anne recently praised her mom, Queen Elizabeth II, during a recent episode of "The Queen: Her Commonwealth Story."
The princess' discussion with BBC aired on Tuesday night. Princess Anne also dished on how her mom coped with the death of George VI.
"Her length of time in that position and her ability to listen and talk to those leaders is virtually unique. She's been in that position of being an honorary man for a long time. People get used to the fact you can have a conversation about things you wouldn't normally talk to women about," she said (via Express).
While Princess Anne and Prince Charles were still very young, their parents had to be on a major Commonwealth tour. This meant that they didn't get to spend time with them for about for months.
"Her predecessors had traveled enormously, that was the expectation. And they'd been away for very long times and that again was part of the expectation. And of course it was made worse by her father dying so early on in her career that she didn't have the option to really spend more time at home," Princess Anne said.
Meanwhile, the recent episode of "The Queen: Her Commonwealth Story" also shed light on the monarch's visits as head of the alliance of countries. Her former private secretary, Sir William Heseltine, said that the queen's walkabouts started as a way of bringing back the royal sparkle.
At that time, Princess Anne didn't want to participate in the walkabouts, and she finally explained why this was the case.
"We hated them. I mean, can you imagine as teenagers, it's hardly the sort of thing you would volunteer to do. I mean it gets easier but, can you imagine? I mean how many people enjoy walking into a room of people that you've never met before? And then try a street. I don't think many youngsters would actually volunteer to do that," she said.
© Copyright IBTimes 2023. All rights reserved.