Princess Charlene Of Monaco Is Unrecognizable In Red Wig At Her Father's 70th Birthday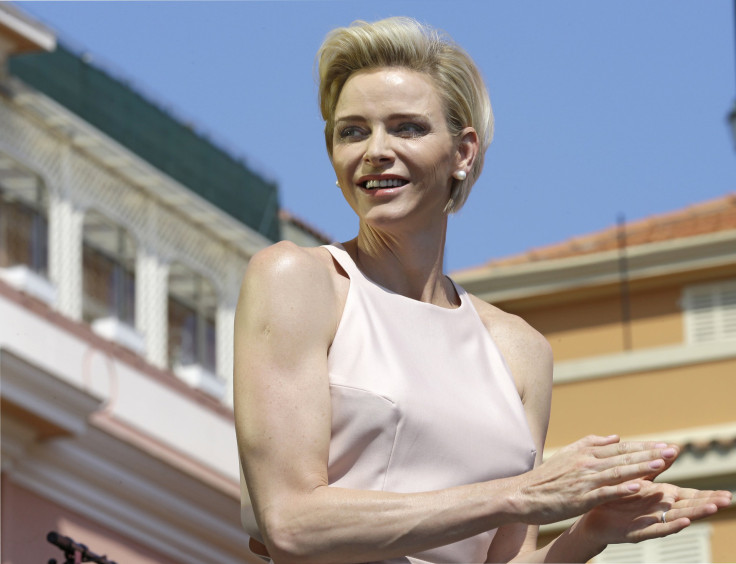 Princess Charlene of Monaco was unrecognizable in a red wig and a cowboy hat at the 70th birthday party of her father in Johannesburg earlier this month. The princess, who is the mother of twin toddlers, flew from Monaco to her homeland of South Africa to surprise her dad. She was in her home city of Benoni for about a day.
The 38-year-old Monegasque royal donned a cowgirl costume complete with a long red wig, a cowboy hat and a plunging kaftan top. The blonde beauty caught her dad completely unaware in her new look. The undercover stunt worked perfectly as the former South African Olympic swimmer had her dad, Mike Wittstock, puzzled at the party and could not recognise his daughter.
Her dad's birthday party was held at the Emperor's Palace complex Aurelia's Restaurant in Johannesburg. There were guests from her hometown as well as America for the party, who braved the stormy weather to participate. The princess arrived with a drinks tray which had Mike's favorite drink and an array of personalized gifts for him.
The gifts included a special cigar, playing cards and gambling chips. The custom-made chips had faces of all his grandchildren and family photos. Another gift was a lifesize portrait of Prince Albert and Charlene, together with their twins — 14-month-old Prince Jacques and Princess Gabriella -- on their laps.
Charlene also serenaded her dad and his guests at the birthday bash as she grabbed the mic to sing the Kenny Rogers classic "The Gambler." The fun night was captured by local journalist Clyde Meela on his Instagram. Meanwhile, Benoni City Times reported that Charlene participated in the celebrations sans her husband and two kids and flew back to Monaco the very next day.
"I am ever so proud of my father, my country and to be a Benonian. It always makes me happy to be back home and experience great memories with my family and my fellow countrymen," she said, paying a tribute to her father and mother Lynette. She thanked her dad for what he has done for her and her brothers.
More than a week later, on Feb. 18, Charlene was back on royal duty, visiting a refugee camp on the Italian-French border alongside Prince Albert. The couple joined Red Cross and civil officials at the facility in Ventimiglia, home to refugees and asylum-seekers from Syria, Iraq, Afghanistan and Eritrea in Africa.
© Copyright IBTimes 2023. All rights reserved.