Princess Charlotte And Prince George Effect: Early Days Installing New Bespoke Production Line In July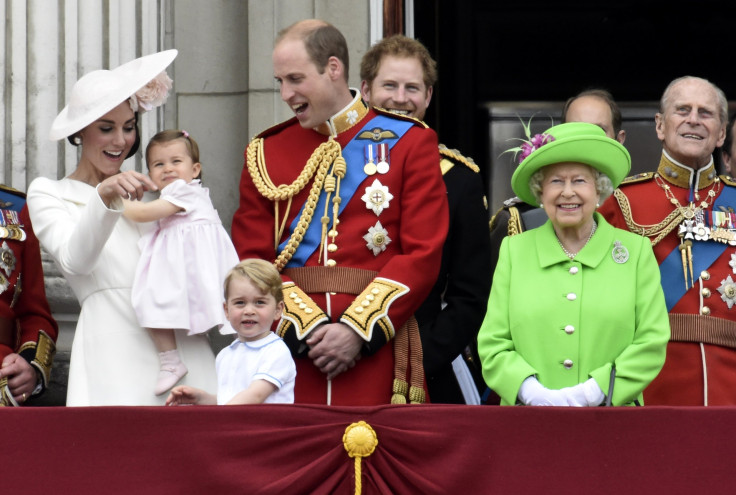 Princess Charlotte's balcony debut at the Buckingham Palace during Trooping the Color parade on June 11 in a pair of cute pink "Emma" shoes by Early Days, lead the shoes to be sold out. Early Days shoes have also been worn by the little royal's big brother Prince George on several occasions. A rep for the label said that their shoe trend is set to continue with the "Prince George effect" and now the "Princess Charlotte effect."
In an interview exclusively with Hello, the rep said that their factory capacity has been fully booked since the two-year-old George wore Early Day shoes in 2014. "Next month we are installing bespoke production line that will increase production by as much as 50 percent so hopefully the extended delivery times we have been quoting will become a thing of the past," said a rep of Leicester-based Early Days, the only shoe manufacturer left in the U.K. One-year-old Charlotte wore a pair of navy Emma shoes on her first birthday in May.
The insider said that they were unable to meet the demands of customers and hence were adding the new bespoke production facility (machinery). George and his little sister both have had a huge impact on the sale of the Early Days shoes. The brand's sales grew by over 40 percent and they were looking to hire skilled footwear manufacturing staff.

The Early Days spokesperson told that they were installing bespoke production line to increase production by almost 50 percent in July. The insider hoped that the extended delivery times would not be required after the new installation. The royal tots have been influencing fashion all over the world with their sartorial style.
Mothers all over the world want to replicate their outfits as soon as George and Charlotte are seen in public. The siblings have been following on the footsteps of their stylish mom Kate Middleton. The latter is known to have an impact on sales with the "Kate effect," which is more than one billion pounds to the British fashion industry, according to a report in Newsweek in April 2012.
Meanwhile, another favorite with little Charlotte is the Amaia Kids bows that she regularly sports. A rep for the British brand said that they were "delighted" that the Duchess of Cambridge chose their bows for her toddler daughter. The insider added that the bows have now become their bestsellers.
© Copyright IBTimes 2023. All rights reserved.