Princess Charlotte Turns 1 Month Old, Nears Royal Christening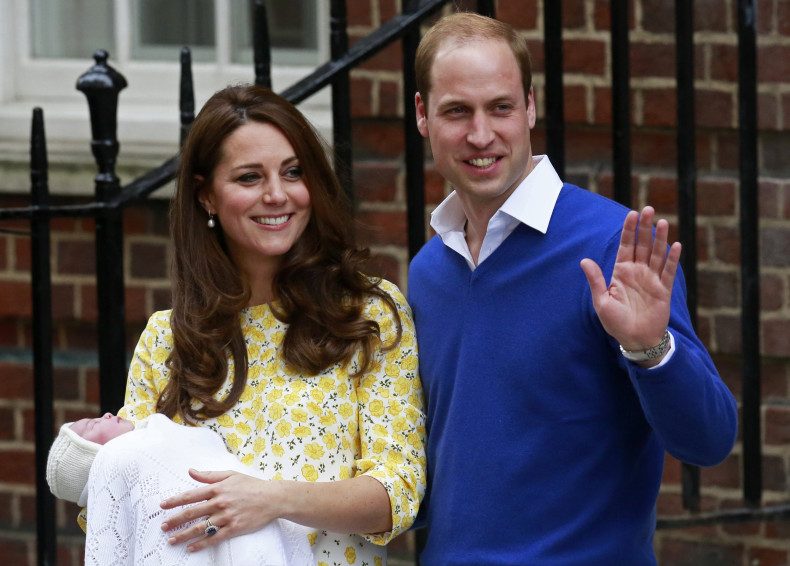 Princess Charlotte, the newest member of the royal family, turns one month old Tuesday, so many Britons are speculating about when the royal baby's christening will happen. That's the next big milestone to watch for, People reported.
The royal family has no stated policy on when the christening date should be, though traditionally, couples usually have their children baptized within three months from date of birth. But an insider tells People they expect the ceremony to take place before Queen Elizabeth II heads north to Scotland for her annual summer break in late July.
Similar to Prince George's christening in October 2013, the ceremony could take place at the Chapel Royal at St. James' Palace in London, though it could also be held at St. Mary Magdalene's Church on the queen's Sandringham estate -- a short drive away from Anmer Hall, where Prince William, Kate Middleton and their children live. A precedent was set by Prince William's cousin, Princess Eugenie, when she was christened there in December 1990.
Prince William and Kate are also expected to dress their second child in the traditional christening gown that royal babies have been wearing. The gown is a replica of Queen Victoria's first child's gown, worn 174 years ago, and has been used for every generation of royal babies since, the Mirror reported. In 2004, the gown was remade by the queen's dresser, Angela Kelly. The original piece went into storage after 62 royal babies wore it, including the queen's father, King George, Queen Elizabeth II, Prince Charles, Prince William and Prince Harry.
The next few months may prove to be a hectic time for the royal couple should preparations for the christening proceed. Prince William has already resumed his royal duties, while Kate will return to attending public engagements this month, including the queen's birthday parade. According to OK UK, the queen is said to want Kate to attend her birthday parade on June 13 and thinks that one month is enough time for Kate to rest before resuming her royal duties.
Also awaited are some family pictures showing William and Kate with their two children.
© Copyright IBTimes 2022. All rights reserved.