Princess Diana Almost Met Daughter-In-Law Meghan Markle Years Ago During This Visit
Meghan Markle and her late mother-in-law, Princess Diana, apparently nearly crossed paths two decades ago.
Before becoming an actress and duchess, Prince Harry's wife attended Northwestern University from 1999 to 2003. And nearly 22 years ago, Princess Diana paid a visit to this same school, People reported. The Duchess of Sussex just missed her husband's late mother by three years.
Though a Meghan-Princess Diana meeting didn't happen at the time, the late royal's visit in June 1996 had a huge impact on the school, as well as cancer patients and their families. For five days, Princess Diana toured the university and the Chicago area and met with students. She also paid a visit to a local hospital.
Princess Diana had crossed over to Markle's side of the pond at the time to raise money Northwestern University's Robert H. Lurie Cancer Center, according to North by Northwestern. Prince Charles' ex-wife had been the president of London's Royal Marsden Hospital and its Cancer Fund. During her trip, Princess Diana helped raise almost $1 million for the center.
Princess Diana also made her visit extra special by wearing a stunning purple gown in the same shade as the university's official color. While she didn't confirm if she wore purple on purpose for her visit to the school, former Northwestern president Henry Bienen said he believes it couldn't have been a coincidence.
"I asked if she knew that purple was the color of Northwestern, because it could just simply be the royal color, and she just laughed," Bienen told North by Northwestern in 2016. "I think she did it on purpose."
It seemed Princess Diana indeed enjoyed her time there as she was even spotted wearing a Northwestern University sweatshirt a few months after her visit.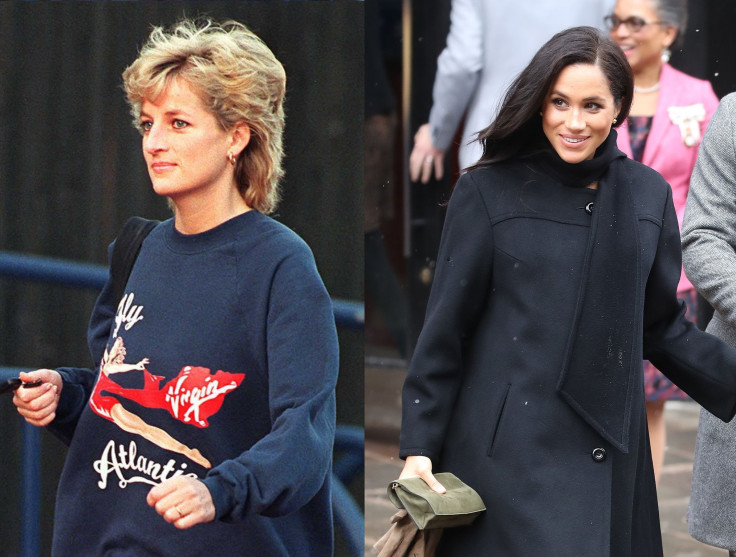 Despite not being able to meet her late mother-in-law, Markle still makes sure to pay tribute to Princess Diana. Markle and Prince Harry made Princess Diana part of their royal wedding this year by including the late royal's favorite flowers, Forget-Me-Nots in the duchess' wedding bouquet.
Prince Harry also used diamonds from his mother's collection for the engagement ring he designed for the former "Suits" actress, according to Time.
© Copyright IBTimes 2023. All rights reserved.