Princess Diana 'Courted' The Media But Complained About Them Like Harry, Meghan
KEY POINTS
Princess Diana had a tricky relationship with the press
The Princess of Wales courted the press but complained about them too
Prince Harry and Meghan Markle are falling in the same trap as Princess Diana
Prince Harry and Meghan Markle are seemingly following in Princess Diana's footsteps.
When the Princess of Wales was still alive, she would court the media and use them to her advantage. But when they started to follow her everywhere, she complained about them.
In the Amazon Prime documentary "Royalty Up Close: The Photography of Kent Gavin," royal expert Dickie Arbiter called out the late royal.
"She once said she was hunted and haunted by the media, but you can't court the media and expect them to not be there all the time. You can't pick and choose. You can't cherry-pick," he said.
In 1997, Princess Diana vacationed in Saint-Tropez with her boyfriend, Dodi Al Fayed. Prince William and Prince Harry reportedly became upset after reporters and photographers hired a boat to take photos of her and Al Fayed.
Photographer Gavin said that Princess Diana personally approached the photographers and reporters to ask why they were there and why they hired a boat to follow her.
But just 15 minutes after the confrontation, Princess Diana stepped out in public while carrying Prince Harry on her back. The mom and son ran around the beach so the photographers were able to capture thousands of photos of the royals.
"Good Morning Britain" host Piers Morgan also acknowledged the fact that Princess Diana played games with the media.
When Prince Charles organized a coming-out party to announce his relationship with Camilla, Princess Diana was in Saint-Tropez with Al Fayed. At that time, reporters received a text message asking if they will be at the beach at 9 a.m. the next day. But when they asked why they got a cryptic response.
"The next day she came out and began cartwheeling across the beach – it was one-nil Diana," Morgan said.
By the looks of it, Prince Harry and Markle are falling in the same trap. After courting the media for months during their engagement and the royal wedding, the couple suddenly announced their decision to keep the birth of their son private.
The couple didn't also invite members of the press to their son's christening, and they have been asking for privacy from the public.
In an article for the Daily Telegraph, journalist Celia Walden said that the Sussexes cannot demand privacy while asking the public to fund their lavish lifestyle.
Last year, the couple also sued some British tabloids for breaching Prince Harry and Markle's privacy.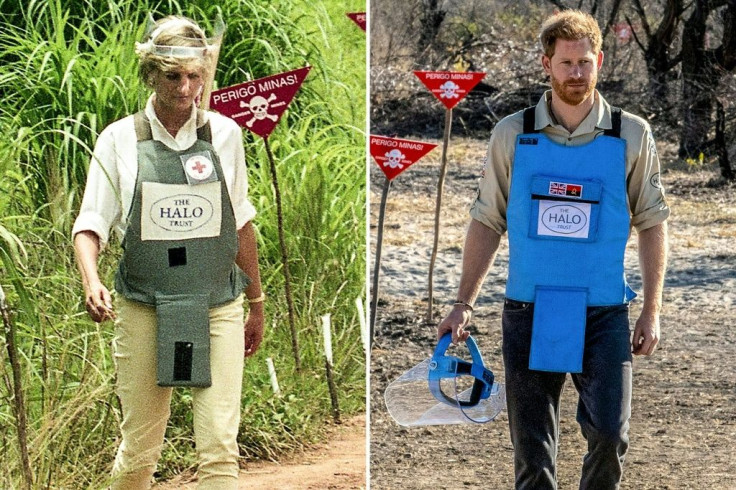 © Copyright IBTimes 2023. All rights reserved.