Princess Diana Gave Prince William This Adorable Nickname
Princess Diana gave her eldest son, Prince William, an adorable nickname when he was still a kid.
In a previous interview with NBC, the Duke of Cambridge said that his mom used to call him Wombat. Prince William also shared how his mom came up with the name and said that it happened during their trip to Australia and New Zealand years ago.
"But when we went to Australia with our parents, and the wombat, you know, that's the local animal. So, I just basically got called that," he said.
Prince William also clarified that he wasn't dubbed as wombat because he looked like the animal. But the dad of three joked that maybe he looked like it.
Earlier this year, Princess Diana's former royal butler, Paul Burrell, revealed the secret nickname the Princess of Wales had for Prince Harry. While speaking with Lorraine Kelly's show ahead of the Duke and Duchess of Sussex's royal wedding, he said that mom of two called Prince Harry "Good King Harry."
Burrell described Prince Harry as a mischievous, naughty and noisy child. He said that Prince Harry was also very different from Prince William. Growing up, nannies would always whisper in the Duke of Cambridge's ears to remind him to sit up straight and behave properly because he will become king one day.
However, Prince William didn't want to become king. Prince Harry, on the other hand, didn't mind taking over his older brother's position.
"So from that day on, the Princess and I called Harry GKH – Good King Harry," he said.
At that time, Burrell also recounted the first time that he met Prince Harry while Princess Diana was still pregnant with him. He said that he was at Balmoral at that time with the Princess of Wales and Queen Elizabeth II. Princess Diana pushed the former royal butler into the dining room and told him that she knows she will have a baby boy.
Burrell said that he kept Prince Harry's sex a secret not only from Her Majesty, but also from his wife. The so-called secret was only exposed after Prince Harry was born.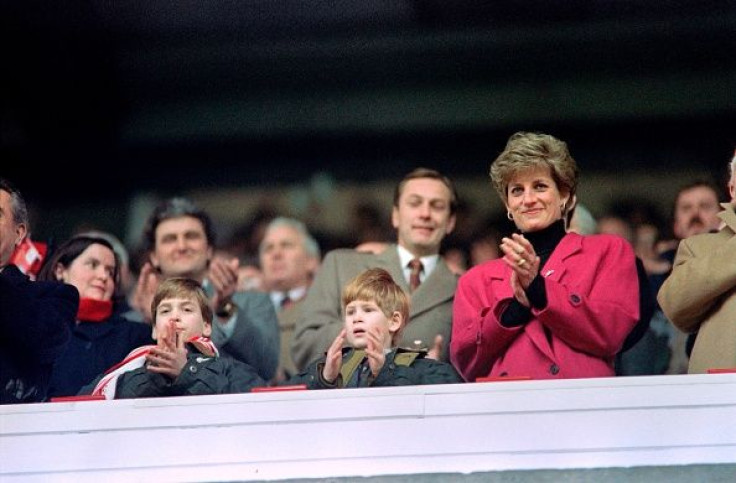 © Copyright IBTimes 2023. All rights reserved.