Princess Diana Looks Edited With Plastered-On Smile Beside 'Happy-Looking' Princes Charles, William, Harry
Princess Diana looks edited in one of her photos with Prince Charles and their sons, Prince William, and Prince Harry.
In the snap, the late Princess of Wales is sitting beside the heir to the throne while cradling an adorable dog on her lap. Princess Diana appears to be distant and unattached to the moment because even her smile looks plastered on in the photo.
In a rare moment, however, Prince Charles is smiling from ear to ear in the photo. He is also looking lovingly at Prince William who is resting his head on his father's chest. Young Prince William is wearing a light blue long-sleeved polo and white cardigan paired with red shorts.
Prince Harry is also wearing the exact same outfit and his smile looks very endearing. Prince Charles is hugging both of his children while Princess Diana didn't look very present at the moment the snap was taken. However, this doesn't mean that she wasn't close to her sons.
In fact, Princess Diana was very protective of both Prince William and Prince Harry. Growing up, she tried to shield them from the prying eyes of the paparazzi while making sure that her sons would have very normal lives.
Princess Diana took her boys to amusement parks, fed them fast food, and basically allowed them to be kids. During a previous interview, Prince Harry said that the late Princess of Wales was one of the naughtiest parents in the world.
Prince William also said in the documentary "Diana, Our Mother: Her Life and Legacy" that Princess Diana's sense of fun came in part of her awareness of life beyond the confines of royal protocol and duty.
"She was very informal and really enjoyed the laughter and fun. She understood that there was a real life outside of the palace walls," he said.
Princess Diana passed away following a fatal car crash in Paris on Aug. 31, 1997.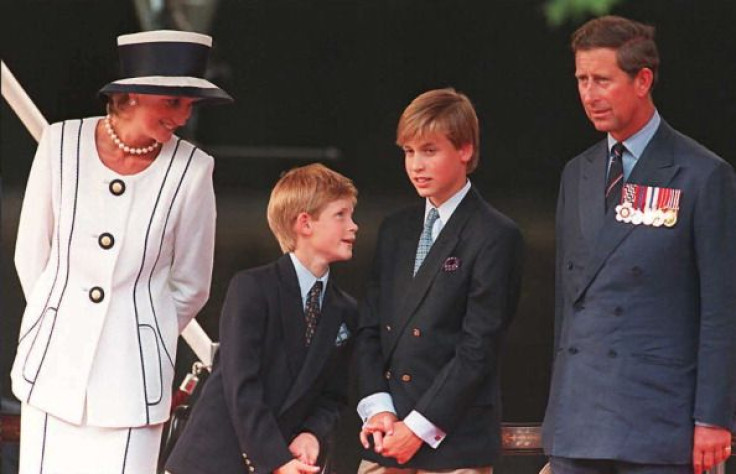 © Copyright IBTimes 2023. All rights reserved.