Princess Diana 'Smiles Awkwardly,' Barely Strikes Up Conversation During Prince Charles Royal Engagement
Princess Diana took quite some time to adjust to the royal family. This also meant that the late royal didn't immediately get used to her new duties and responsibilities.
But since she was once married to Prince Charles, Princess Diana didn't have any choice but to attend royal engagements and state dinners with her ex-husband.
In an unearthed video, an awkward-looking Princess of Wales is standing beside the heir to the throne at a formal gathering. She is wearing an all-black ensemble, and Prince Charles is wearing his usual suit and tie.
While Prince Charles is talking to a group of men, Princess Diana is smiling awkwardly beside them. The future King didn't stop talking to the people in his circle, but Princess Diana struggled to strike up a conversation with them.
It is also evident how the dad of two didn't make Princess Diana feel at ease and included during that outing. Even though they were standing close to each other, the royal couple didn't have any eye or physical contact.
Princess Diana stood there in the room looking like Prince Charles' muse. But Prince William and Prince Harry's mom still put on a good show because she never stopped smiling.
According to a royal expert, Princess Diana actually disliked being around massive groups of people. But she has no choice but to meet up with royal fans who are waiting for her during her royal tours.
And whenever possible, Princess Diana tried to hide her identity from the public by using a wig just so she could get in and out of her car in peace.
Princess Diana tragically passed away on Aug. 31, 1997, following a fatal car crash in Paris. At that time, Prince Charles learned of his ex-wife's death while he was in London.
Shortly after, Prince Charles flew to Paris to pick up Princess Diana's body, and he returned her remains to London so that their sons could see the late royal.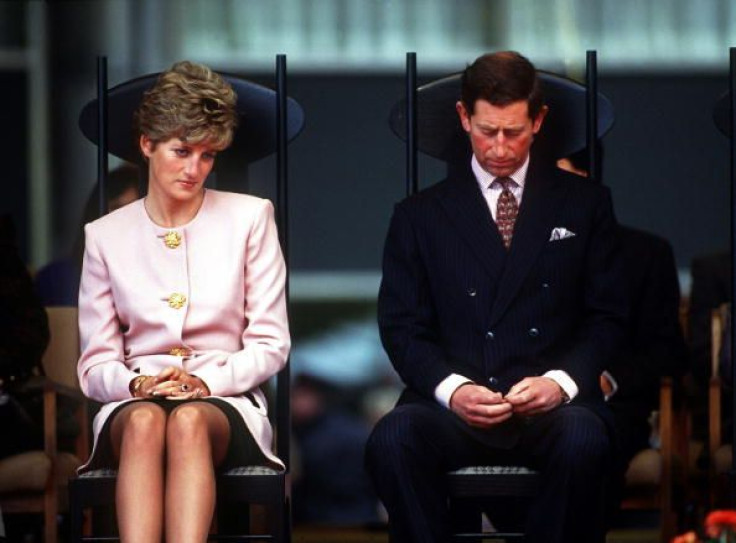 © Copyright IBTimes 2023. All rights reserved.