Princess Diana Would Be Pleased With Kristen Stewart's 'Spencer' Movie, Royal Expert Says
KEY POINTS
Princess Diana might prefer a movie about her that focuses on the happier times in her life
The late royal was a symbol of triumph over disaster, but many remember her for the tragedy
Kristen Stewart's film "Spencer" will cover the brief but intense time in Princess Diana's life
Princess Diana would be grateful for films about her if she were alive, according to a royal commentator.
The Princess of Wales was killed in a tragic car accident over two decades ago. However, her memory remains with Kristen Stewart portraying her in the historical film "Spencer."
British journalist and royal commentator Jonathan Sacerdoti spoke with Us Weekly about Stewart's movie. He believed that the late royal would be OK with it.
"I think that Diana would probably be grateful that she's still in everyone's minds," he told the outlet Tuesday. "She said famously that she wanted to be [the] queen of people's hearts when she made that decision to leave Prince Charles."
The "Twilight" star's movie about the late royal directed by Pablo Larrain is due in November. It takes place over the Christmas holidays in 1991 when the royal family gathered at the Sandringham Estate for the holidays. Around the same time, there were rumors that there was trouble between the Prince and Princess of Wales.
"I think that she would probably be pleased that her memory is still alive for so many people and that it's done in a sensitive and sympathetic way," Sacerdoti said of the movie.
However, the royal commentator said that Princess Diana might have preferred a film that is focused on the happier times of her life.
"I can't say how she would feel about it, but I think it's a shame that we're remembering her so much for tragedy and sadness," he added. "Not only because it's a bit self-indulgent, really, that we're just wallowing in this sadness … but I think that because really Diana's own attempts were to be quite a force for good and positivity. I think it would be a shame just to remember tragedy."
According to Sacerdoti, Princess Diana was "a symbol of triumph over disaster" for many people. She broke social barriers to promote charities when she dedicated herself to helping patients with AIDS and HIV. Even in her last two years, she was pictured enjoying her freedom and having fun on a yacht. However, the film "Spencer" appears to remind the people of what "tied her down in the first place."
In an interview with InStyle in October 2020, Stewart admitted that the film is "one of the saddest stories to exist ever." She added that she doesn't want to just play the late royal's character, but "I want to know her implicitly." She said was very excited about playing the role.
Stewart prepared for the role by reading several biographies. She also admitted that the accent was intimidating because Princess Diana had a "distinct and particular" voice that most people knew. So, she worked with a dialect coach for it. Her film focuses on a brief but intense period in Princess Diana's life.
"My movie takes place over three days and it's this really poetic, internal imagining of what that might have felt like rather than giving new information," the "Charlie's Angels" star explained. "So, we kind of don't have a mark to hit. We just also love her."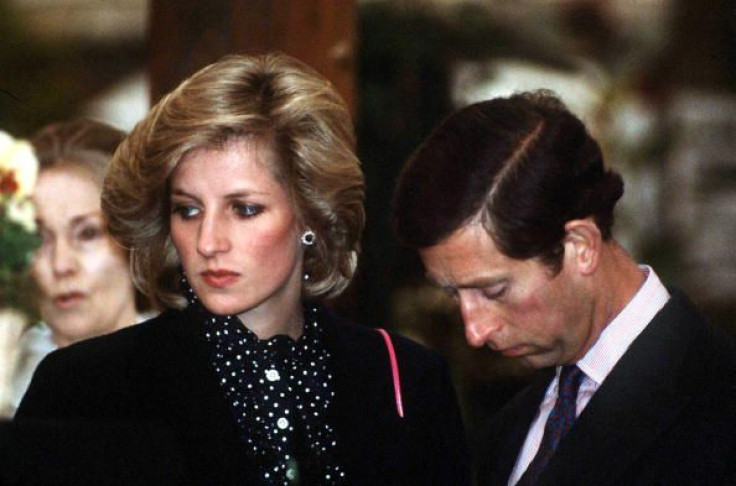 © Copyright IBTimes 2022. All rights reserved.
FOLLOW MORE IBT NEWS ON THE BELOW CHANNELS