Princess Eugenie, Beatrice Shockingly Had Screaming Match Over This Surprising Reason
KEY POINTS
Princess Eugenie recalled her screaming match with Princess Beatrice
Princess Eugenie and Princess Beatrice also fight like other siblings
Princess Beatrice allegedly stole Meghan Markle's thunder by making her engagement announcement while the Sussexes were doing their Africa tour
Princess Eugenie recalled her screaming match with older sister Princess Beatrice.
The Yorks are very united. In fact, Prince Andrew and Sarah Ferguson have been divorced for over two decades, but they remain friends and their two daughters Princess Eugenie and Princess Beatrice are very attached to both of their parents.
However, just like any family, the royal princesses also fight. Princess Eugenie shared in an interview with The Telegraph how she and Princess Beatrice fought over petty things like clothes.
"Like most sisters, we sometimes fight about clothes," Princess Eugenie revealed on her 18th birthday.
"I always take her clothes back to school, for instance, which she hates. We had a screaming argument over a pair of Converse trainers that I took back, which she said were hers and I said were mine. And in the end I realised they were hers when I found mine behind the door."
Even if they do fight, Princess Eugenie said that they are still very close. Prince William and Prince Harry's cousin admitted that they have "silly arguments about unimportant stuff, but we do love each other to death."
Also, they are ready to support and defend each other. In fact, there were rumors that Princess Beatrice will not be inviting Prince Harry and Meghan Markle on her big day because the Duchess of Sussex stole Princess Eugenie's thunder on her big day when Markle announced her pregnancy.
According to an insider, there has been tension between the York princesses and the Sussexes. Thus, the next royal bride might not include Prince Harry and Markle in her wedding guest list.
"Tension has been brewing between Harry and Meghan and the York girls for months now," a palace source told the publication. "Beatrice has confessed to friends that if she gets her way, they won't be invited."
When Prince Harry and Markle were in South Africa, the palace announced Princess Beatrice's engagement to Edoardo Mapelli Mozzi. Markle's fans reacted as they felt that the princess stole the duchess' thunder because she was on an official tour.
"It's more like Beatrice hogging the limelight during Meghan 's South African tour. Couldn't she have waited for a couple of days?" one royal follower wrote on Twitter.
Some were convinced that Markle would get back at Princess Beatrice. Many felt that Markle will make her second pregnancy announcement in the run-up to Princess Beatrice's big day.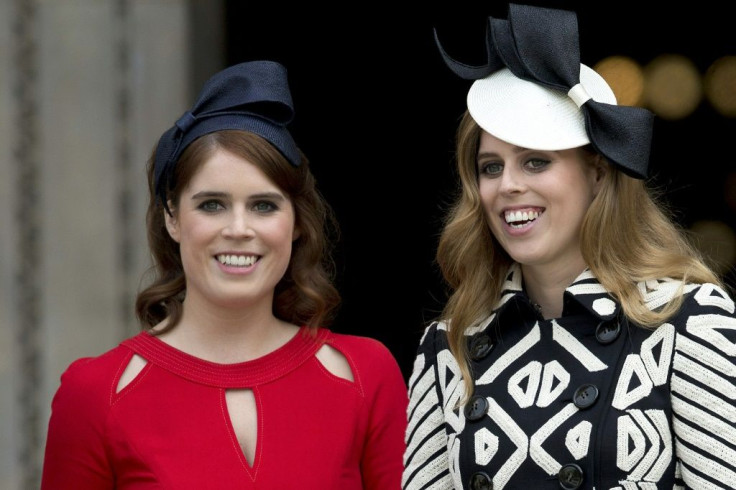 © Copyright IBTimes 2023. All rights reserved.