Princess Eugenie Reveals Anger Before Scoliosis Surgery For This Shocking Reason
Princess Eugenie recently opened up about the anger she felt before undergoing surgery for her scoliosis when she was just 12 years old.
While speaking with The Telegraph, the 28-year-old said that before going under the knife, she felt angry and worried because she didn't know what her life would be like after the procedure.
"There are so many emotions and worries that go thundering through your head. Will I be able to play sports, or will I look the same, or will I miss a lot in school and be behind?" she said.
Princess Eugenie said that she especially felt angry about not being able to run and play. But luckily for her, Princess Eugenie's mom, Sarah Ferguson, served as the positive force that helped her through the difficult time in her life.
During their recent meeting with other scoliosis sufferers, Princess Eugenie revealed how the Duchess of York told everyone that her youngest daughter dealt with the same thing, but she is standing tall right now.
Princess Eugenie's scoliosis surgery story was revisited ahead of her royal wedding to Jack Brooksbank on Oct. 12. Prior to her walking down the aisle, the daughter of Prince Andrew said that her scar will be visible on her special day.
When she was escorted out of her car on the day of her wedding, royal fans saw how big Princess Eugenie's scoliosis scar really was. The princess said that it was so important for her to have a dress created to show the mark on her back so that she could inspire more people.
After one or two initial meetings with her designer, she said that she wanted to show her back scar. After her first fitting, Princess Eugenie said that her designer got her and the vision she had.
"From there, we realized that the back of the dress was the center point and a veil would take away from the scar and the beautiful design they had created," she said.
Princess Eugenie and Brooksbank tied the knot in St. George's Chapel in Windsor Castle.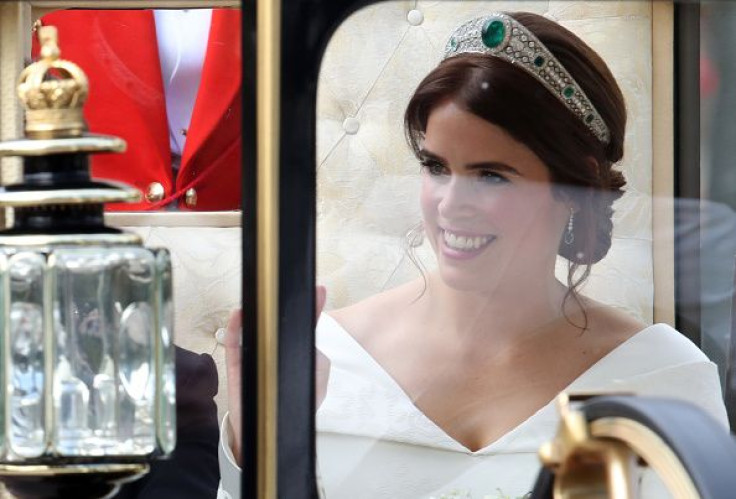 © Copyright IBTimes 2023. All rights reserved.