Princess Eugenie Won't Wait Until Meghan Markle Gives Birth To Announce Pregnancy
Princess Eugenie is not pregnant at the moment. But even if she is, she wouldn't have to wait until after Meghan Markle gives birth to make the announcement.
Royal expert James Brookes told Express that there is no rule stating that the 28-year-old royal needs to wait until after Markle welcomes her baby in the spring. There were rumors suggesting that Prince Andrew and Sarah Ferguson's youngest daughter would wait because she did a similar thing for her cousin.
Last year, it was reported that Princess Eugenie and Jack Brooksbank already had plans to tie the knot way before Prince Harry asked for Markle's hand in marriage. But Princess Eugenie decided to wait until after the Duke and Duchess of Sussex wed as a sign of respect for them.
"It's my understanding that Eugenie and Jack decided some time ago that they wanted to get married, and there was some talk about a wedding in 2017, but they had to wait for Harry to go first," a source told Vanity Fair.
But on the day of Princess Eugenie's wedding, it seems that Prince Harry and Markle could no longer wait to tell some of the members of the royal family that they were expecting their first child.
Reports around that time claimed that the Duke and Duchess of Sussex stole the limelight from Princess Eugenie because Markle's pregnancy was announced by the palace just two days after Princess Eugenie and Brooksbank's union. However, a source also said that Princess Eugenie didn't mind.
In related news, the odds that Princess Eugenie will announce her pregnancy this year were at 8/13 last month. Alex Apati of Ladbrokes told Express that Princess Eugenie will most likely be the next member of the royal family to announce her pregnancy and not Kate Middleton.
Markle's pregnancy was announced five months after their wedding, and Princess Eugenie's wedding will reach its fifth-month mark in March.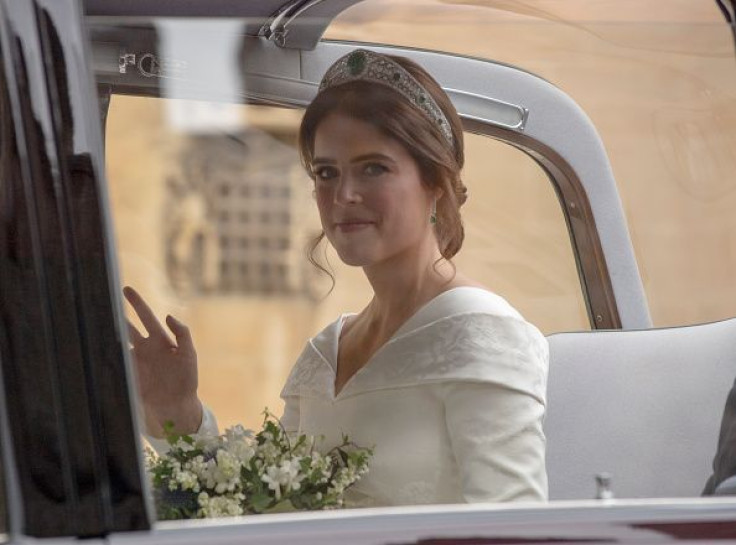 © Copyright IBTimes 2023. All rights reserved.