Princess Eugenie's Adorable Throwback Photo Excites Royal Fans Ahead Of Pregnancy Announcement
Princess Eugenie's newest throwback photo triggered excitement among royal fans over the possibility of a pregnancy announcement very soon.
On Saturday, the 29-year-old royal uploaded a snap of herself with Princess Beatrice holding stuffed animals while wearing girls' sports caps and jackets. Princess Eugenie is wearing a New York Mets cap, while her older sister is wearing a Red Sox version of the cap.
Royal fans couldn't help but comment on how adorable the daughters of Prince Andrew and Sarah Ferguson looked. Some of them also showed their support for the New York Mets, while others showed their fondness of Red Sox.
At least one royal fan took notice of the Canadian flag stitched on the young girls' jackets. And another royal fan asked Princess Eugenie if the photo was taken when Sarah Ferguson visited Connecticut and the entire area went abuzz because they knew that she was coming.
Some royal fans also said that Princess Beatrice and Princess Eugenie looked very cute when they were young. One of their supporters also said that Princess Eugenie looks more like Prince Andrew than Ferguson.
But there are also those that focused their attention more on the imminent pregnancy announcement from Princess Eugenie and Jack Brooksbank.
"Can't wait till we get a Royal Baby Brooksbank announcement. You're my favorite couple," one person commented.
As of late, Princess Eugenie and Brooksbank have not yet made an announcement regarding a royal baby but this never stopped royal fans from assuming that they are already expecting their first child.
Some royal watchers are also convinced that Princess Eugenie and Brooksbank are holding out for an official announcement until after Meghan Markle gives birth to her royal baby. Even though this isn't required, royal fans think this is the case because Princess Eugenie also gave way so that Prince Harry and Markle could wed before her and Brooksbank.
Prince Harry and Markle tied the knot on May 19, 2018, while Princess Eugenie and Brooksbank wed on Oct. 12.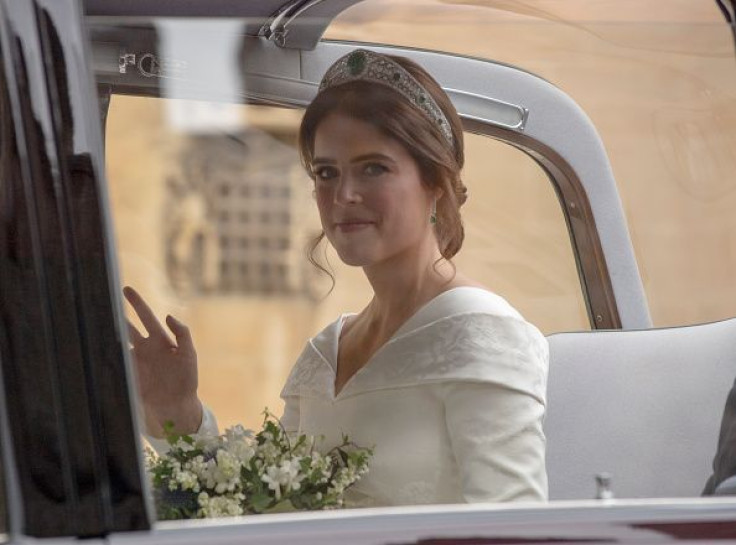 © Copyright IBTimes 2023. All rights reserved.