Private Equity Buyers Silver Lake, Providence Kicking Yahoo's Tires?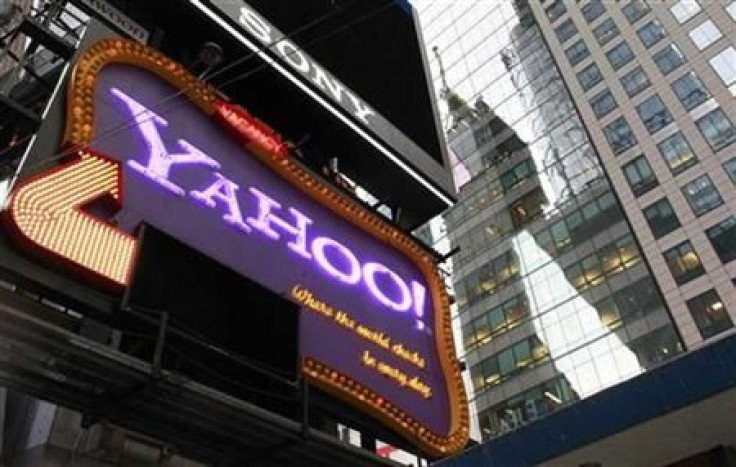 Yahoo shares rose more than 2 percent Friday amid speculation the troubled search specialist has been approached by private equity buyers that like tech investments -- including Silver Lake Partners and Providence Equity Partners.
The takeover speculation is more active now that Yahoo, without a CEO since Carol Bartz's firing on Labor Day, has hired Allen & Co. for investment advice. Bloomberg reported an approach by Silver Lake.
Providence Equity Partners, which has tech investments and former TimeWarner CEO Richard Parsons as an advisor, is another takeover candidate.
Microsoft, which previously bid as much as $44 billion but was rebuffed in 2009 by Bartz and Chairman Roy Bostock, might also be interested in another bid. Microsoft, with its competing Bing search engine, handles some of the mechanics of Yahoo search.
The reason these large companies would be interested in a takeover of the Sunnyvale, Calif.-based Yahoo is its sheer size and enterprise value. Based on Friday's market, Yahoo's market capitalization is $19.2 billion and its enterprise value is $16.2 billion.
Under Bartz, CEO since 2009, Yahoo had built up cash and investments exceeding $3.2 billion. That would all go to a corporate bidder like Microsoft, or News Corp. or Japan's SoftBank, a long-time Yahoo investor. Yahoo is an investor in SoftBank's Yahoo Japan site.
But if a PE buyer like Silver Lake or Providence Equity moved in, the money would also help pay for fees and serve as a down-payment on whatever debt new management would incur.
Rather than one PE player mounting a bid, the practice for major tech companies has been for a syndicate of companies to group together, to share fees and later profits from a sale or IPO.
That's what happened when Motorola's former chip unit, Freescale Semiconductor, was acquired in 2006 for $17.6 billion, from Blackstone Group, Carlyle Group, Permira Funds and TPG. It went public again in May and is now valued around $3.2 billion.
Silver Lake Partners, in Menlo Park, Calif., has a long track record with tech investments, having twice taken Seagate Technology private and spun if off. It also has been an investor in Avaya, Flextronics, NXP, Skype and many other companies.
Providence Equity Partners, in Providence, R.I, is a current investor in Hulu, which is itself up for sale, along with Univision Communication and SRA International.
Other corporate bidders could include China's Alibaba and Renren, where Yahoo is already a major shareholder, although such as takeover might raise hackles in Washington.
Yahoo is under pressure for quick action, as hedge funds such as Daniel Loeb's Third Point have already acquired a 5.2 stake and plans to buy more.
Loeb said there is great value within Yahoo which a better management team could unlock.
Yahoo remains one of the top search sites, with 3.3 billion daily queries in June alone, according to comScore data. Its news, finance and sports sites remain among the most popular in daily visits, a solid No. 2 behind Google.
© Copyright IBTimes 2023. All rights reserved.