'The Promised Neverland' Season 2, Episode 6 Is Not Airing This Week [Spoilers]
KEY POINTS
"The Promised Neverland" Season 2, Episode 6 is delayed
Norman finally meets Emma and the other children
Norman saves Emma and her friends from demons
After the attack by the House pursuers, the children settle in an old demon temple. However, in an attempt to get more food from the demon town, they invited trouble — they bumped into Norman.
Norman's early return in the current season is a shocker for fans, and the next episode will shed light on what's next for the group. However, "The Promised Neverland" Season 2, Episode 6 is not telecasting this Thursday as previously thought, Live Chart shows. The delay is likely due to Japan's National Foundation Day.
The official website has confirmed a special edition episode chronicling the journey so far. Twitter user TPNManga said the special edition episode will air Thursday in place of the sixth installment.
The special episode is a recap showcasing Emma and her friends escaping after finding out the Grace Field House's secret. They will follow the trail until she meets Norman.
Fans can recall that in "The Promised Neverland" Season 2, Episode 5, Emma and the other children are forced to settle in a desolate temple away from a demon town.
"Emma and the other escapees manage to survive the attack on the shelter. Now they have settled in an abandoned temple a short way from a demon town. Unlike the shelter and Grace Field House, here there is a limited supply of food, and they are barely surviving. Emma watches her siblings as they sleep and contemplates their need to overcome this new predicament, but feels responsible for it as she is unable to come up with a solution. One day, Thoma and Lannion who accompany Emma in attempting to gather food, are discovered in the demon village, the demons recognizing them as human," the official episode 5 synopsis read.
The episodes are available for streaming on Funimation and Hulu.
The cast members of "The Promised Neverland" Season 2 include Sumire Morohoshi as Emma, Mariya Ise as Ray, Shinei Ueki as Don, Lynn as Gilda, Shizuka Ishigami as Nat, Ai Kayano as Anna, Mari Hino as Thoma, Yuko Mori as Lannion, Mari Hino as Dominic, Erisa Kuon as Jemima, Coco Hayashi as Rossi, Nao Shiraki as Yvette, Hiyori Kono as Christie, Yoshino Aoyama as Alicia, Shinichiro Kamio as Sonju, Atsumi and Tanezaki as Mujika.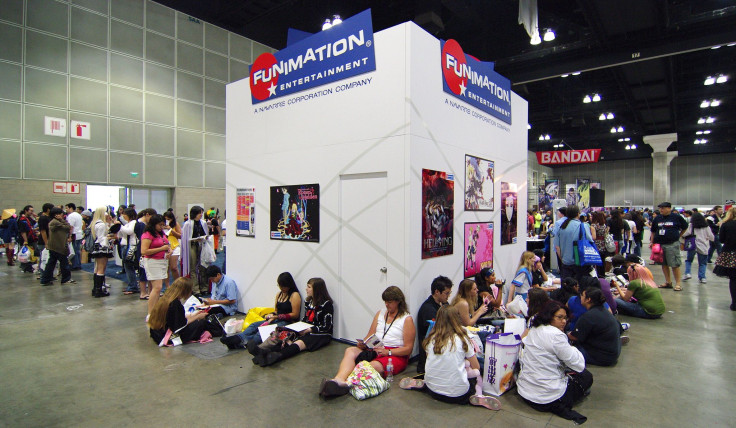 © Copyright IBTimes 2022. All rights reserved.
FOLLOW MORE IBT NEWS ON THE BELOW CHANNELS