'The Promised Neverland' Season 2, Episode 5 Live Stream: Synopsis, How To Watch Online
KEY POINTS
Isabella teams up with the demons
Emma, Ray and the others flee from Minerva's shelter
"The Promised Neverland" Season 2, Episode 5 is set to air Thursday
Isabella makes a deal with the farm as the children struggle to find a new shelter after the last episode's attack.
Twitter user TPNmanga shared a brief summary for "The Promised Neverland" Season 2, Episode 5. Ray wants the children to focus on laying the foundation for living in the shelter but an ambush by the pursuers forces them to flee.
Emma and the children need to find a safe place as they run toward the forest.
"As they were about to lay down the foundation for living, the shelter gets attacked by the House's pursuers so Emma's group is now..." the brief synopsis read.
Episode 4 of "The Promised Neverland" Season 2 opens with Emma and the other children receiving William Minerva's message.
In the recorded message, Minerva reveals that his real name is James Ratri and he used to be affiliated with the farms. However, he could not bear it when he found out the farm was sacrificing the children for a promise made between humans and demons 1,000 years ago.
Minerva could not break the promise but slipped clues into books going to the farms, to guide any escapee to the shelter Emma and her friends were in.
In the message, Minerva drops another clue Future that will help the children.
After hearing the message, Ray announces they need to build a foundation and continue living in the shelter. Ray and Emma plan to rescue Phil and the others from the farm. The children start working on hunting, foraging and other daily activities.
The second half of the episode showcases the pursuers entering the shelter and the attack begins. Emma, Ray and the others run toward the forest. The fourth episode also shows Grandma and the other demons meeting Isabella in the farm's prison. Toward the end, one of the demons makes an offer Isabella cannot refuse.
Fans can watch "The Promised Neverland" Season 2, Episode 5 on Funimation and Hulu. The episode will live stream in Japanese with English subtitles.
The fifth episode is scheduled to air Thursday.
The cast members of "The Promised Neverland" Season 2 include Sumire Morohoshi as Emma, Mariya Ise as Ray, Shinei Ueki as Don, Lynn as Gilda, Shizuka Ishigami as Nat, Ai Kayano as Anna, Mari Hino as Thoma, Yuko Mori as Lannion, Mari Hino as Dominic, Erisa Kuon as Jemima, Coco Hayashi as Rossi, Nao Shiraki as Yvette, Hiyori Kono as Christie, Yoshino Aoyama as Alicia, Shinichiro Kamio as Sonju, Atsumi and Tanezaki as Mujika.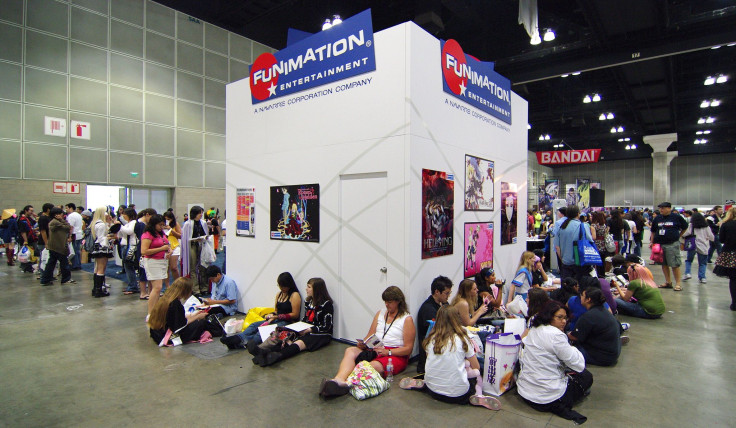 © Copyright IBTimes 2023. All rights reserved.