PS4 News: E3 Lineup, 'MGSV: Phantom Pain' PS4 And PlayStation Now On Samsung Smart TV Revealed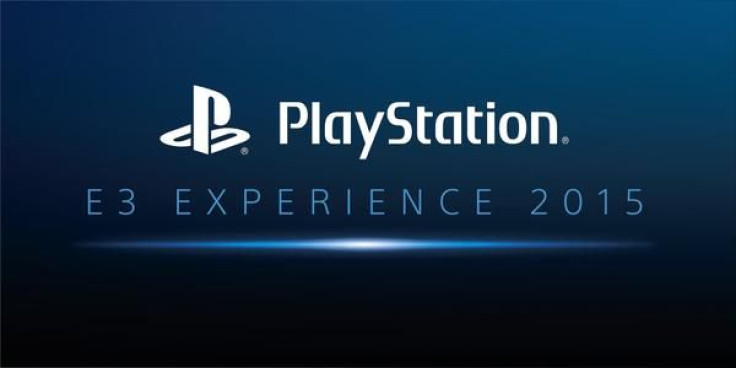 PlayStation fans can now mark their calendars, as Sony has revealed the schedule and lineup for E3 2015, happening Tuesday through next Thursday at the Los Angeles Convention Center. Sony's annual E3 press conference starts at 6 p.m. PDT Monday.
The masses who can't attend E3 can still witness the events using the PS4 or PS3 console. As announced via the PlayStation Blog, there are several ways to observe the E3 2015 activities live: via the Live Events Viewer app, PlayStation.com, Twitch, YouTube or the official PlayStation website, PlayStation Blog.
Fans also should watch out for the PlayStation LiveCast. Sony has scheduled four of these sessions, with the kickoff episode at noon Tuesday PDT. PlayStation LiveCast will feature new gameplay footage and demos, as well as developer interviews.
For gamers who will be at E3 2015, Sony has revealed quite the list of playable games. There are 45 so far, with more promised. The inviting lineup includes a number of interesting titles, including "Drawn to Death," "The Tomorrow Children," "Street Fighter V," "Batman: Arkham Knight" and "Super Meat Boy."
New Limited Edition Console Teased For 'MGS'
Europe is also getting something new for the PS4. Sony has already announced a limited-edition "Metal Gear Solid 5: The Phantom Pain" PS4, which has a deep red and black console and a Diamond Dogs logo, as well as a metallic gray controller. The bundle will also include a copy of "Metal Gear Solid 5: The Phantom Pain."
PlayStation Blog Europe reports that this bundle will be available only in Europe, Australia and New Zealand. Sadly, a North American release is not yet in the works, as a representative from Sony confirmed that the company has no announcements for a similar release in North America.
Samsung Smart TV To Receive PlayStation Now
Sony also appears to be expanding the reach of its PlayStation Now service by including some models of the Samsung Smart TVs in the list. According to DualShockers, Sony Computer Entertainment has already announced the inclusion of non-Sony devices that will receive the service.
This was made possible by a partnership with the South Korean company. Sony has not yet announced if this is a one-time deal, or if other non-Sony devices will get the PlayStation Now feature.
PlayStation Now will be available as an app in the Samsung Smart Hub. Users will then need the DualShock 4 wireless controller to play the games. The service for the Samsung TVs will be the same as in other Sony-branded devices, providing support for trophies, online play with friends and even cloud saving for game progression.
© Copyright IBTimes 2023. All rights reserved.