PS5 DualSense Controller Alleged Actual Image Surfaced Online
KEY POINTS
An alleged actual image of the PS5 DualSense Controller surfaced online
If accurate, the image could give more context about the PS5 DualSense Controller
Sony unveiled the PS5 DualSense in April 2020
An unverified image purportedly that of the PlayStation 5 DualSense Controller surfaced online outside of a promotional setting. Before Sony finally unveiled its next generation gaming console's full hardware, it revealed its companion controller.
If proven accurate, the image provides further context to the size of the PS5 gaming console, which is a significant subject of debate among fans since the console's unveiling.
The actual image of the alleged PS5 Dualsense Controller was first shared on the ResetEra forum and reported by VGC. According to the site, the image suggests that Sony's PS5 is now on its final production stage. Looking closely at the image, it appears legit considering the lighting on the thumb. This is pretty tough to fake.
The image also shows a tilted angle of the controller that was not yet seen or shared online. While it is possible that somebody 3D-printed a fake controller, someone must have gone through a lot just to make this happen. Granting that the image is legit, it is safe to say that it appears larger than the DualShock 4. It might have something to do with the perspective of taking the photo.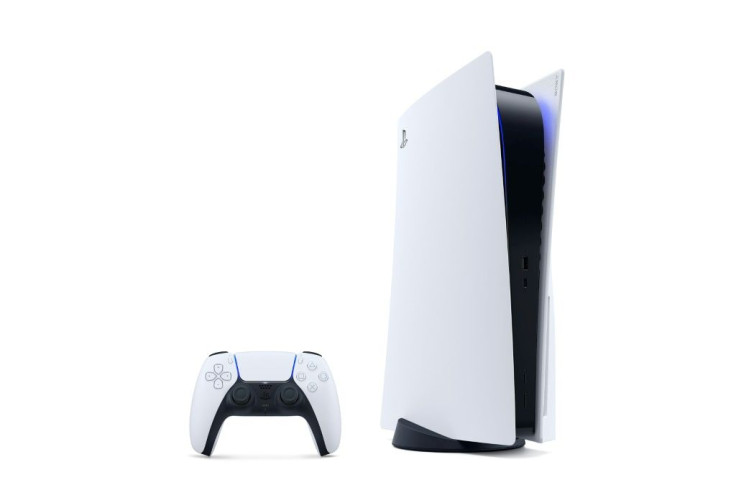 In April 2020, Sony unveiled the new DualSense controller. However, aside from the features, Sony did not share much details about the PS5's companion controller. Yes, there are official screenshots available but that is all there is; consumers do not have much context about it.
Last year, Sony Interactive Entertainment President Jim Ryan announced that the upcoming console would arrive sometime in the holiday of 2020. A recent report from Digitimes claimed that the gaming console entered the testing phase in June and would begin delivery to downstream manufacturers after. The Taiwan-based publication noted that the production of the PS5 would peak in August, placing the next generation gaming console on track for its release window.
Since the image is unverified, it is safer to take this with a good measure of salt. Sony is reportedly holding an event this month and might announce the price, pre-order details and release date of the PS5.
© Copyright IBTimes 2023. All rights reserved.