Is the Psychedelic Industry Following in the Footsteps of GW Pharma?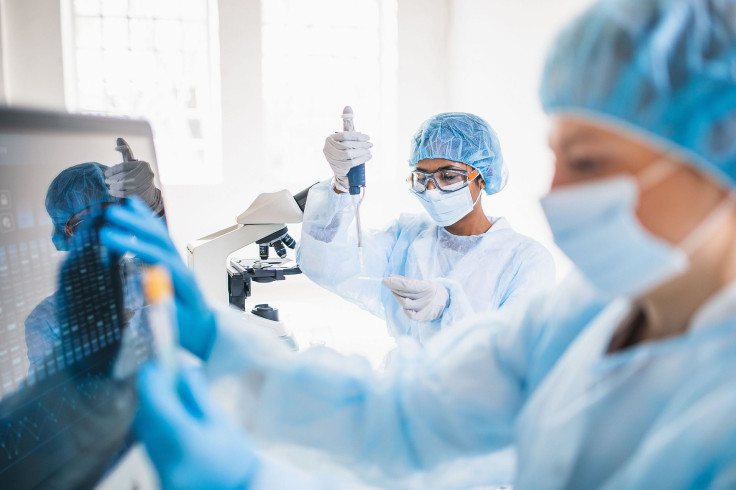 Recently, it was announced that the cannabis industry titan, GW Pharmaceuticals , was being acquired by Jazz Pharmaceuticals for $7.2 billion. Looking back to May of 2013 when GW first went public, it was trading at $8.90 - a mere fraction of its current market valuation of over $215 per share. At this time, the thought that the small cannabidiol company would later be the target of a 10-figure acquisition was one few saw coming.
However, those who saw the future growth potential of this industry player that forever changed the global cannabis market have been handsomely rewarded for their foresight. Although it's too late to get in on the rise and shine of GW's stellar growth in the cannabidiol sector, new opportunities are developing within the psychedelic industry, providing investors with a chance to participate in a similar boom.
TRYP Therapeutics (CSE:TRYP, OTCQB: TRYPF) is one of the industry's growing leaders within the psychedelic sector that many predict is following in the footsteps of GW, positioned to mirror its success.
Similar to GW Pharma, Tryp Therapeutics is an American pharmaceutical company located in the biotech hotbed of San Diego, an area of Southern California, focused on researching and treating illnesses through synthesizing and legitimizing naturally occurring compounds for the treatment of rare diseases.
Following a Similar Path
Though bold to suggest, the early stages of Tryp Therapeutics' introduction to the pharmaceutical industry closely parallels that of GW's prior to their billion-dollar boom for a variety of reasons:
Breaking the Stigma
Both companies positioned themselves at the forefront of controversial social movements with the aim to heal through treatment options utilizing drugs that had natural origins (cannabidiol & psilocybin). As early movers, Tryp and GW were both faced with the task of transforming societal perception through research.
Much like cannabis in the pre-legalization days, psilocybin hasn't always been an available treatment option for physicians. Decades of unregulated use tarnished the reputations of both naturally occurring compounds. Transforming how society saw these substances required both companies to engage in extensive research to legitimize their compounds.
For GW, the effort they put into researching their cannabis compound allowed them to progress through the rigorous phases of FDA clinical trials.
In mirroring the efforts of GW, Tryp is rapidly pushing forth in the phases of their own clinical trials. The company is expected to initiate several Phase 2 clinical trials this year for multiple indications in their PFN Program.
No small feat, the successful progression of these compounds from one phase to the next is imperative to not only develop compounds into potential therapeutics, but to gain social acceptance as a viable, regulated treatment option and to attract institutional investors to help further development.
Had it not been for GW's aggressive early-mover objectives that drove the development of their compounds before that of other powerhouses within the cannabis industry, they would have failed to become the titan they are today. In mimicking these early moves, Tryp is assertively progressing its compounds through rigorous research and clinical trials.
Expanding the Pipeline
GW began with the intent to progress their pharmaceutical research of cannabinoids and how they could be used as a treatment option. This initial objective expanded to include several other cannabis-based compounds in their production pipeline. These soon turned to drugs used to treat multiple ailments, including seizures, spasticity resulting from multiple sclerosis, and PTSD.
Similar to GW, Tryp's mission began with the intent to discover how psilocybin could be used to treat orphan diseases that weren't strictly mental health-focused. With an entire industry all chasing the same large indications such as depression and PTSD, looking at orphaned diseases, and diseases with high unmet medical needs is an edge few companies have. This initial discovery objective has led the company to expand its development pipeline to treat a variety of ailments.
Both pharmaceutical companies began with the intent to take naturally-occurring compounds with historical safety data, and work to try and reintegrate them into mainstream medicine through rigorous clinical research. This research propelled further developments of what the compounds could be used to treat, advancing the medical community as a result.
Big Pharma Turned Start-Up Success
Founded by Dr. Geoffrey Guy and Dr. Brian Whittle who were both well-known members of the biotech industry, GW was birthed from the brightest minds in pharmaceutical development, and a pedigree that was not seen yet in the burgeoning cannabis industry. Their experience in the industry allowed them to take their decades of expertise from previous pharmaceutical positions and apply it to advancing GW Pharma's progression in the space, and expedite their growth because of it.
Much akin to this conception, Tryp's founders have come from long careers with big pharma and bring a level of experience and pedigree not seen often in these early stages of the psychedelic boom. With prior experience at Pfizer and Genzyme, the members of Tryp's executive team are incredibly familiar with the pharmaceutical industry, getting drugs approved, and building successful biotech companies.
An Emerging Leader Targeting Rare Diseases
Through identifying and developing clinical-stage compounds for orphan diseases and other diseases with high unmet medical needs, Tryp is pushing forth innovative treatment options in indications with few effective first-line treatments. This strategy of conducting rigorous science-driven drug development is a quality Tryp shares with GW.
Psilocybin-for-Neuropsychiatric Disorders (PFN TM , TRP-8802) and Razoxane (TRP-1001) are the two main drug programs currently within Tryp's innovative drug pipeline . Both programs are in the process of moving to Phase 2 clinical trials based on existing preclinical and clinical data for the active pharmaceutical ingredients found in the compounds.
Fibromyalgia, eating disorders, chronic pain conditions, and soft tissue sarcomas are all amongst the diseases TRYP seeks to treat with their rapidly evolving programs.
The reality is, current drug and treatment options for many diseases and illnesses are ineffective for many suffering patients. Too often opioids and other therapies simply mask the symptoms or have such negative side effects they're almost not worth taking in the first place.
GW realized this need, which propelled their research towards cannabidiol treatment options to help those suffering. Because of their targeted and aggressive approach, they have positively impacted patients by helping change the perception that many had regarding cannabis and helping to legitimize it as a recognized treatment for epilepsy.
In paralleling their success, Tryp is pushing forth the development of psilocybin-derived compounds in the United States through the FDA to provide alternative treatment options to those who have failed to find relief from current treatment options for fibromyalgia and rare eating disorders.
One thing is clear, nature often has a way of nudging us in the right direction when it comes to the development of novel pharmaceuticals; whether that's aspirin-containing willow bark, the derivation of penicillin, or psilocybin from mushrooms, naturally occurring compounds and their therapeutic potential is again at the forefront of medicine again, as companies like GW Pharma, and Tryp Therapeutics push the boundaries on what's possible, to help patients most in need and change the perception of what is possible.
FOLLOW MORE IBT NEWS ON THE BELOW CHANNELS