'PUBG Mobile' Returns As 'Battlegrounds Mobile India'; Here's How Players Can Migrate Their Data
KEY POINTS
Players who downloaded the new game's beta can move their data
It's limited to those who used Facebook or Twitter to log in to the game
Players have until December 31, 2021, to do the transfer
South Korean video game holding company Krafton revealed Thursday that the Beta version of "Battlegrounds Mobile India," the Indian version of the hit battle royale title "PUBG Mobile," is now available. Interestingly, players can migrate their "PUBG Mobile" data to the new game. For fans who still don't know how to do it, this guide may come in handy.
Only those who were able to download the beta version of "Battlegrounds Mobile India" during its slot-based release can transfer their data to the new game.
After completing the installation process, fans will see the "Account Data Transfer" option on their screens. They should select "Yes" to allow data transfer.
It's worth noting that the data transfer is limited to players who logged into the game using their Facebook or Twitter accounts.
Another text will appear on their screens, this time asking for their permission to transfer their data. Upon seeing this, players should simply opt for "Yes, Please continue."
This will be followed by another text asking them to allow data transfer from Proxima Beta Pvt. Limited to Krafton. At this point, players should go for the "Yes" option to proceed.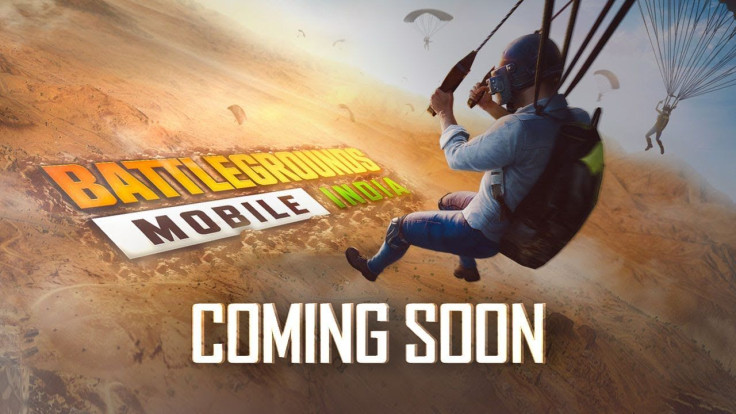 The app will then redirect users to the login page based on the option they have chosen (Facebook or Twitter). Each player will need to key in their ID and password to the login page, after which they will be asked to confirm if they will allow their data to be transferred from Proxima Beta Pvt. Limited to Krafton.
After these steps, users' "PUBG Mobile" data should be transferred to "Battlegrounds Mobile India."
Krafton said earlier that data transfer from the old game to the new one will only be available until December 31, 2021.
In an interview with TechCrunch, gaming reporter Rishi Alwani said the new game is "essentially 'PUBG Mobile' with data compliance, green blood, and a constant reminder that you're in a 'virtual world' with such messaging present as you start a game and when you're in menus."
In fact, the new game still features the same "PUBG Mobile" plot and familiar home screen.
© Copyright IBTimes 2023. All rights reserved.