'Zelda Breath Of The Wild 2' Trailer Has An Easter Egg Many Fans Missed
KEY POINTS
Nintendo Direct at this year's E3 offered a lot of surprises to fans
The gaming giant revealed the release window of "Breath of the Wild 2"
The sequel will release in 2022
After months of speculations, Nintendo has finally revealed a new trailer for "The Legend of Zelda: Breath of the Wild 2." But unknown to many fans, it contains an Easter Egg that can only be deciphered with a simple trick.
"The Legend of Zelda: Breath of the Wild 2" fans were waiting eagerly for any news related to the game at the recently concluded Nintendo Direct E3 2021. Series manager Eiji Aonuma announced some details about the much-awaited game at the event Tuesday. Nintendo then showed the gameplay trailer of the sequel to the hit 2017 title.
While many fans are still discussing the gameplay footage, Twitter user Aitaikinochi shared an interesting Easter Egg. The fan praised Nintendo and noted that the music on the video is "absolute genius." Apparently, if one plays the footage backward, it plays the music of the original game, "The Legend of Zelda: Breath of the Wild."
The Japanese gaming giant used the same strategy in the past for the main theme of "The Legend of Zelda: Skyward Sword." The game had the backward version of Zelda's lullaby, a fan-favorite melody for "The Legend of Zelda: Ocarina of Time."
The latest "Breath of the Wild 2" trailer also shows Link falling through the sky with several islands floating among the clouds, which is very Skyward Sword-like. In the footage, fans can see Link wearing a gauntlet with symbols. It appears that this gauntlet allows Link to wield a new kind of power.
The markings on the gauntlet are somehow similar to the ones fans see on Midna's helmet. The latest trailer seemingly alludes to Twili with the way Link wears the gauntlet, aside from its symbols.
The trailer looks like it is the continuation of the events shown in the first trailer Nintendo released in 2019.
Nintendo revealed that "The Legend of Zelda: Breath of the Wild 2" is scheduled to release in 2022.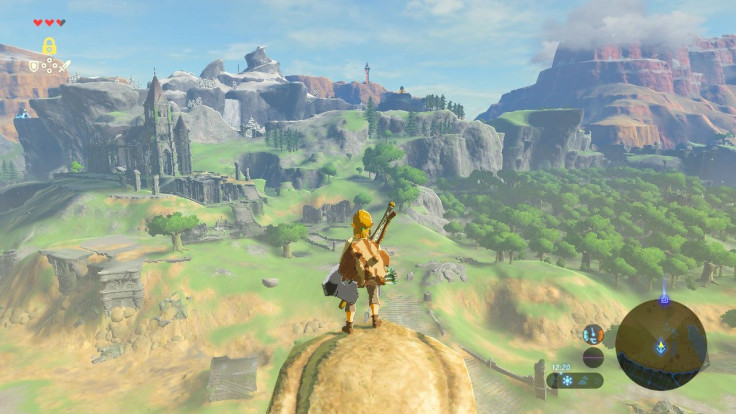 © Copyright IBTimes 2023. All rights reserved.