Public Health Alert Issued On Stuffed Chicken Product Shipped To 3 States
KEY POINTS
The products may be missing a label with the instructions and ingredients
They contain soy and milk, two of the major food allergens
They were shipped to Publix distribution locations in three states including Florida
Authorities are issuing a public health alert over a misbranding issue on raw stuffed chicken products that were shipped to three states. They may also contain undeclared allergens.
The problem with the Aprons Ready to Cook Meal for One Sun-Dried Tomato & Cheese-Stuffed Chicken with Lemon-Garlic Potatoes affected by the public health alert lies in the package labeling, according to the announcement on the U.S. Department of Agriculture's (USDA) Food Safety and Inspection Service (FSIS) website.
Specifically, they were "inadvertently misbranded" when the printer reportedly did not put the bottom label on the packaging. As such, they may have ended up not having the cooking instructions as well as the list of ingredients.
This means that they may be missing the label that instructs consumers to cook the raw products to a safe internal temperature. It may also not declare the presence of soy and milk, two of the nine major food allergens.
The products are not being recalled since they are no longer available for sale, but some consumers may have already bought them.
"FSIS is issuing this public health alert to ensure that consumers with an allergy to soy and dairy are aware that these products should not be consumed and to ensure that consumers properly cook this product to an internal temperature of 165 degrees as measured by a food thermometer," the agency noted.
So far, there have been no reports of adverse reactions related to the consumption of the products.
The public health alert affects the Aprons Ready to Cook Meal for One Sun-Dried Tomato & Cheese-Stuffed Chicken with Lemon-Garlic Potatoes that were produced on Feb. 3 and had the establishment number "P-48176" in the USDA mark of inspection. They came in 12-ounce plastic-covered metal containers and had the use-by date of Feb. 15, 2023.
Sample photos of the affected products' packaging and label can be seen here. They were reportedly shipped to Publix distribution centers in Florida, Georgia and North Carolina.
"FSIS is concerned that some product may be in consumers' refrigerators or freezers," the agency noted. "Consumers who have purchased these products are urged not to consume them. These products should be thrown away or returned to the place of purchase."
Those with questions about the alert may contact the company, Tampa Bay Fisheries, at 813-752-8883 ext. 202.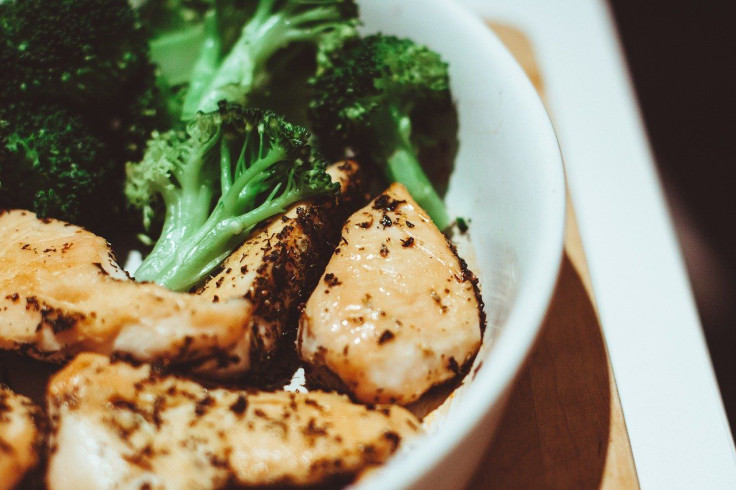 © Copyright IBTimes 2023. All rights reserved.