Pulse Nightclub Shooting Update: Multiple Fatalities At Orlando Gay Club, Shooter Killed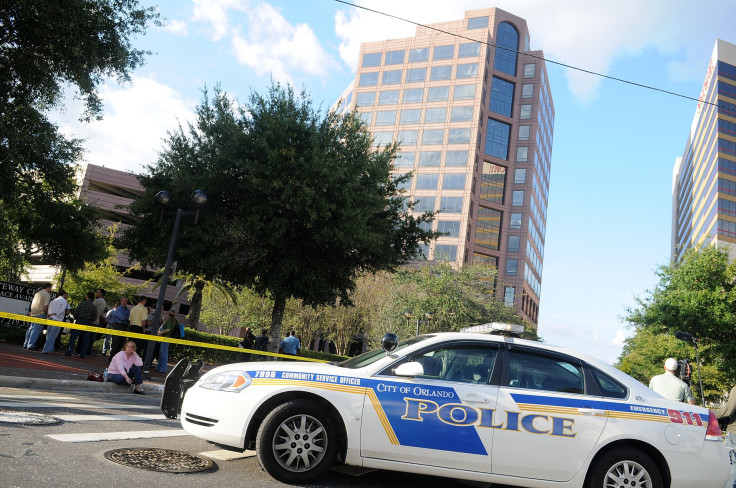 UPDATE: 9:40 a.m. EDT — Police in Orlando, Florida, are investigating whether the Pulse nightclub gunman had radical Islamist leanings. Unconfirmed reports identified him as Omar Mateen of Port St. Lucie.
President Obama has been briefed on the incident, which began about 2 a.m. EDT. Both presidential contenders Hillary Clinton and Donald Trump reacted to the news, Clinton calling it "devastating" and Trump describing it as "really bad."
Police said suspicious devices found in the area have been cleared as nonexplosive.
UPDATE: 7:10 a.m. EDT – "Multiple people" have died after a shooting inside a gay nightclub in Orlando, Florida, Sunday, police said in a news conference. At least 42 people have been injured and have been transported to hospitals, Orlando Police Chief John Mina said. Mina added that the shooter took several hostages and died during gun battle with SWAT officers.
The attack is being investigated as an act of domestic terrorism, officials said.
"At least 9 officers were involved in the shooting of the suspect. One officer was injured but it appears his kevlar helmet saved his life," Mina said. "We did find a device on the suspect himself and possibly on his car."
The police chief put the deaths at "approximately" 20, but the exact number of casualties remain unclear.
UPDATE: 5:51 a.m. EDT – Orlando police said the shooter inside the Pulse nightclub is dead. Authorities called Sunday's shooting at Pulse, a gay night club in Orlando, Florida, a "mass casualty situation." However, police did not comment on the number of casualties in the incident.
UPDATE: 5:20 a.m. EDT -- Florida's Orange County Sheriff's Office said Sunday that it is assisting with the shooting incident at a gay nightclub in Orlando but could not comment on the number of casualties in the incident.
UPDATE: 3:55 a.m. EDT -- Orlando police said that they were responding to a shooting at Pulse nightclub, where multiple people have been reportedly injured.
Original story:
A gunman opened fire inside Pulse, a gay nightclub in Orlando, Florida, early Sunday, media reports said. The gunman is believed to have barricaded himself inside the venue along with an unknown number of people.
The Facebook page for Pulse issued a warning urging people to "get out of Pulse and keep running."
Local media, and several social media users reported of a hostage situation, adding that at least 20 people have been shot. However, there was no confirmation on the number of casualty.
Local TV reporter Stewart Moore tweeted, citing a source, that the gunman may be wearing a bomb.
The incident at the gay nightclub comes as the Lesbian, Gay, Bisexual and Transgender (LGBT) community celebrates the Pride month.
© Copyright IBTimes 2023. All rights reserved.