American Eagle Starts Holiday Promotional Push In The Middle of Summer, Proves It's Never Too Early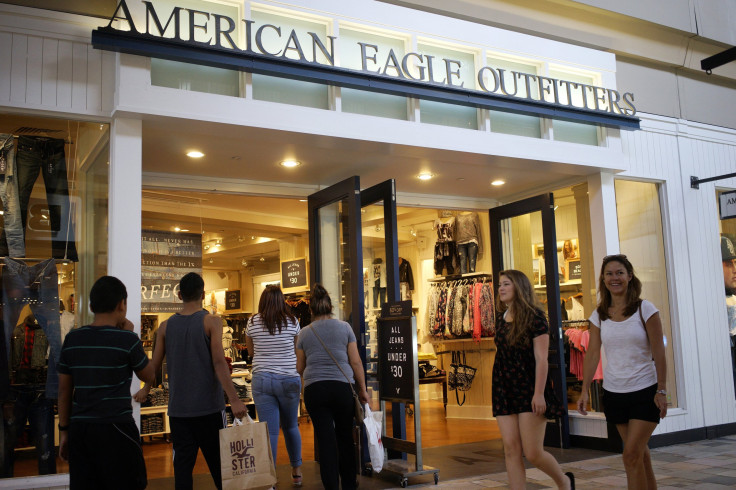 Let's get ready for Christmas! Despite the recent East Coast heat wave, some retailers are already gearing up for the holiday season. Like American Eagle Outfitter, which previewed its Holiday Line Wednesday.
That's not a joke -- the mall retailer already has visions of sugar-plums danced in its head.
In fairness, it does take some time to mass produce clothing. For example, fashion weeks are often eight months ahead of the collections they feature. The difference is now, through social media, we're able to see the clothing sooner and easier than ever before. But if you're like us, there's a bit of a hesitation for fall and winter things in the middle of July.
About a month from now -- or maybe even tomorrow -- Starbucks will start rolling out their Pumpkin Spice Lattes. The drink -- which usually returns to stores after Labor Day -- was brought out in mid-August 2014, thanks to social media.
And really, it hardly seems like the Pumpkin Spice Latte ever went away.
Retailers are always trying to get a competitive edge during peak selling times. Back-to-school sales now start in early July and "Christmas creep" -- where holiday promotions start earlier each year than the year before -- has been happening since the early 2000s.
So sure, our lives might be passing us by, but at least it gives us something literally cool to think about.
© Copyright IBTimes 2022. All rights reserved.
FOLLOW MORE IBT NEWS ON THE BELOW CHANNELS