Magh Mela 2015: Thousands Of Pilgrims Bathe In Holy Waters For Hindu Festival [PHOTOS]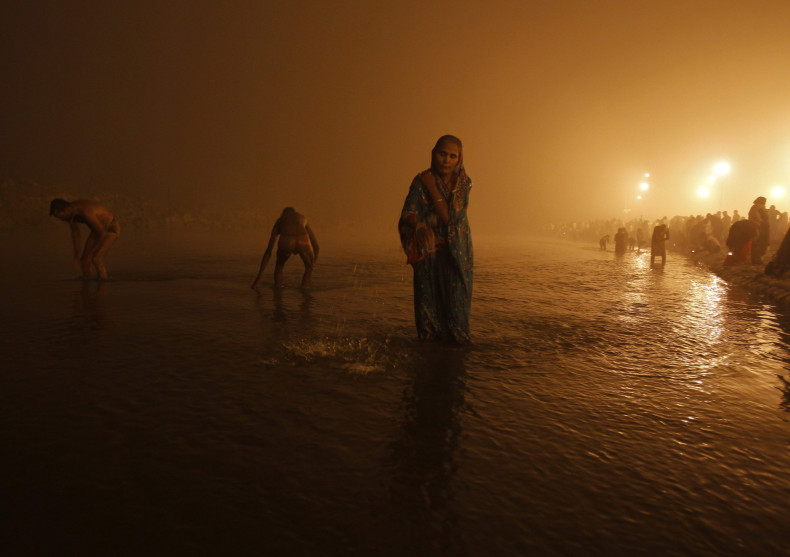 Thousands of Hindu pilgrims took a dip in the Sangam on Tuesday to commemorate Magh Mela -- a festival that celebrates the origin of the universe. The Sangam lies at the confluence of the Ganges, Yamuna and Saraswati rivers in Allahabad, India. Bathing here is believed to wash away one's sins.
Magh Mela, which falls in the Hindu month of Magh, began on Jan. 5. While pilgrims can bathe in the water at any time during the 44-dayslong festival, the day known as "Mauni Amavasya" is considered the most auspicious and holy day to do so. The holiday, which fell on Jan. 20, is a celebration of a new moon according to the Hindu calendar.
Magh Mela is known a "mini Kumbh Mela" -- a larger Hindu celebration which takes place every 12 years at the Sangam. It is believed to be the largest peaceful gathering in the world where tens of millions of men and women gather at the Sangam to bathe in its holy waters.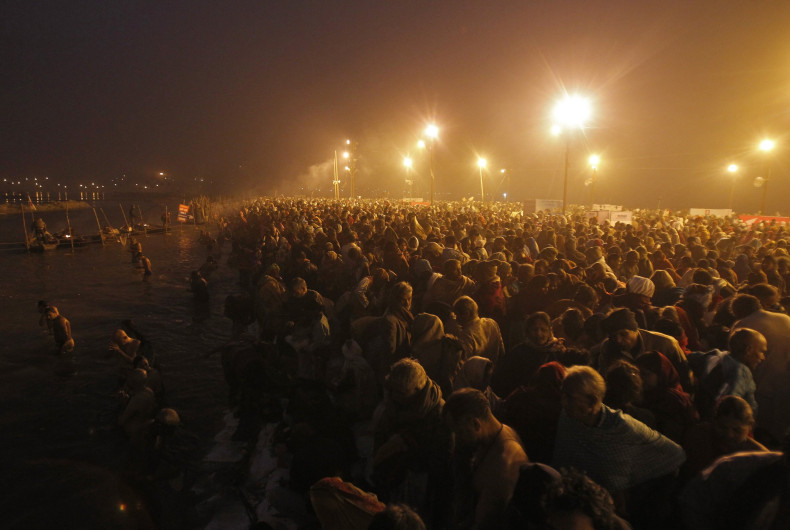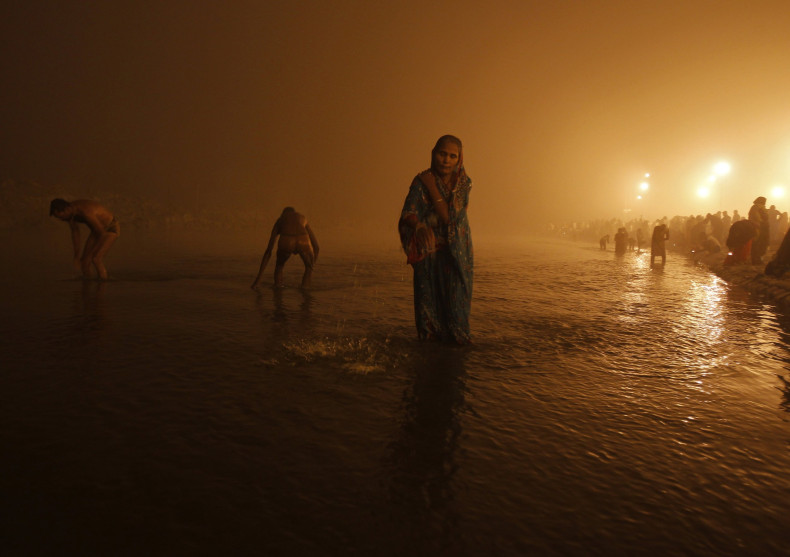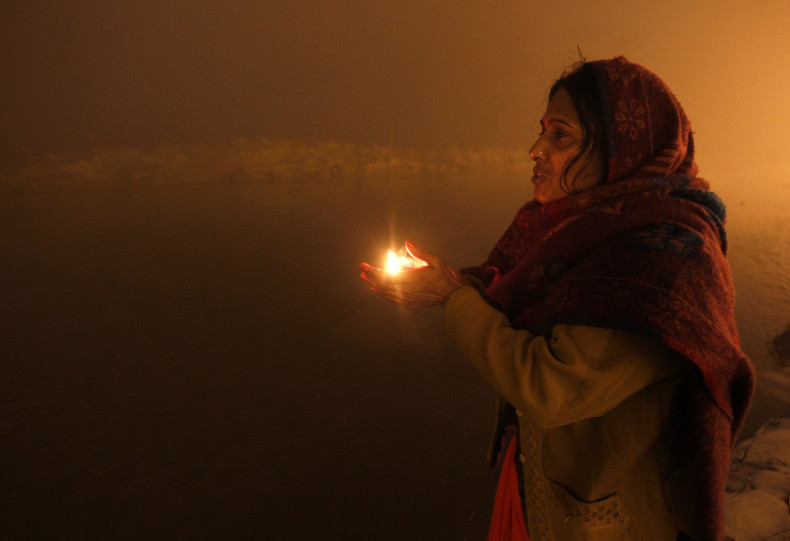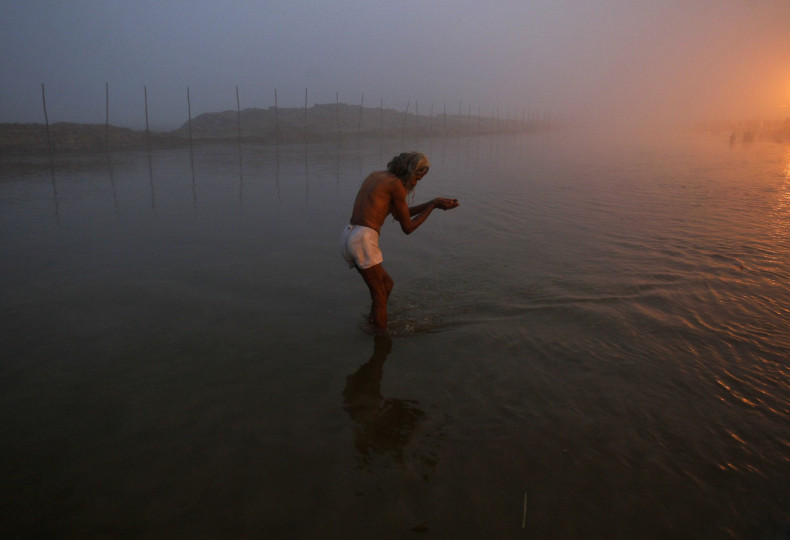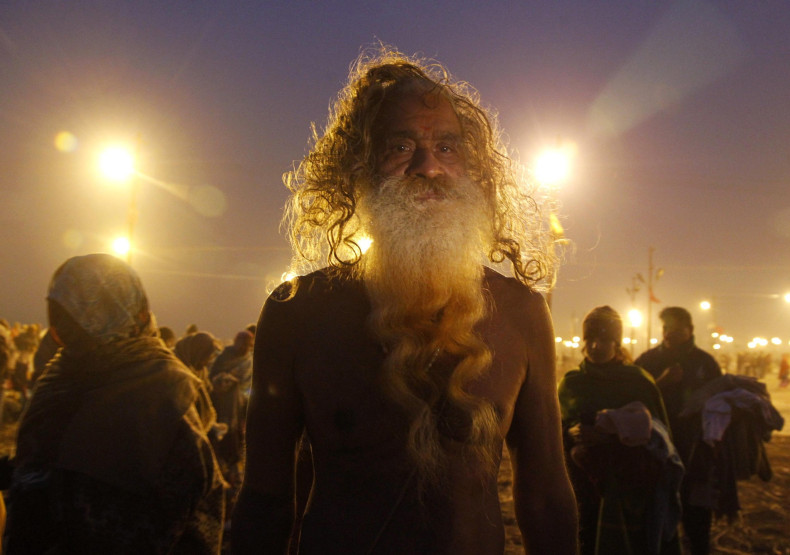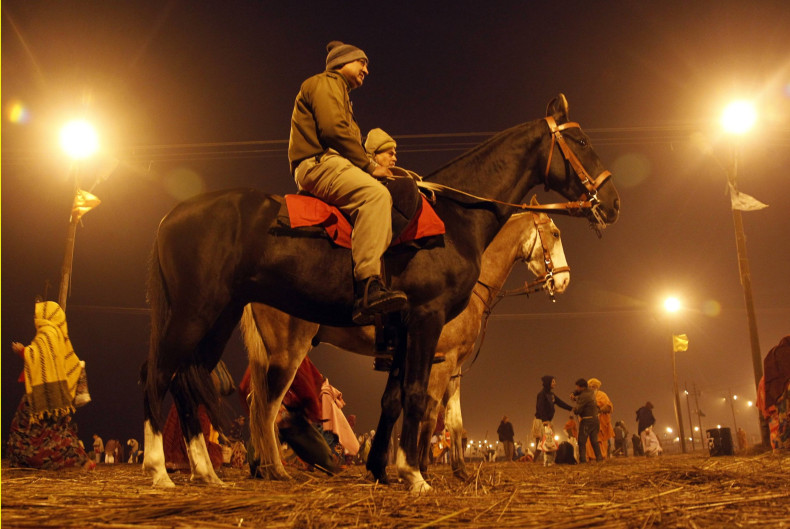 © Copyright IBTimes 2022. All rights reserved.