Smartphones In 2015: How Do Americans Feel About Cellphone Use In Public?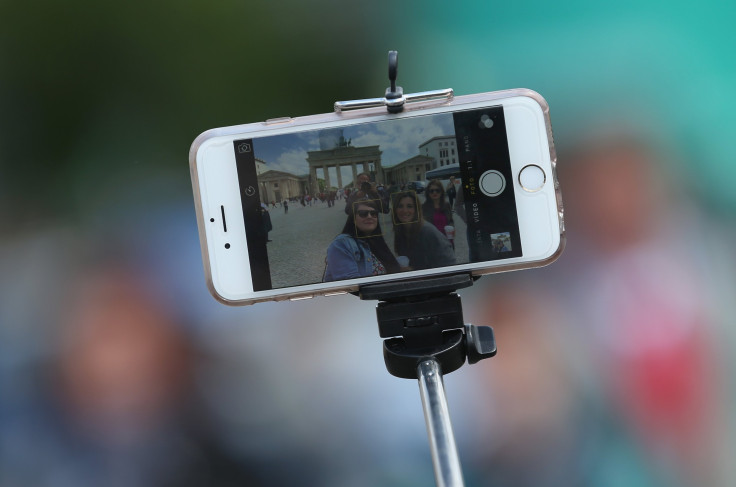 Smartphones are a constant presence of life in 2015. Americans rarely turn off their devices, and all the apps that improve our lives keep us attached to them practically every waking hour -- and everywhere. Which brings us to smartphone etiquette: A new study from the Pew Research Center looks at how we use phones in public and when it's the right or wrong time to check email or swipe right.
In the survey of 3,217 Americans, 3,042 said they owned a cell phone. Of those owners, 90 percent said they frequently have their phone with them. Ninety-five percent of cell owners aged 30 to 49 said they frequently carried their phone with them.
While most Americans think using a cell phone at a restaurant, during family dinner, in a meeting, at the movies or at church is not OK, 89 percent said they used their phone at their most recent social outing, according to Pew. But, that's actually not a bad thing because people in group settings were using it for social reasons. Sometimes it was to check email (61 percent), while others used their phones to take a photo or video (58 percent). Other times, people used their phone to share something they saw online or connect with another friend of the group.
Very few people said they used their phones in an attempt to no longer be engaged socially. Just 16 percent said they used their phone because they were no longer interested in those around them, while 10 percent used their phone to avoid participating in the group.
It seems cell phone etiquette is alive and well in America. Only 5 percent said it was OK to use a phone at the movies or in a quiet public place, while just 4 percent said it was OK at a place of worship. Pew did not define the use of a cell phone -- calling, texting, using apps, etc. -- and that may have affected how those surveyed expressed their feelings about cell phones in public. Seventy-seven percent said it was generally OK to use a cell phone on the street, but that number probably would have been a lot lower if the survey had mentioned texting while walking. Selfie sticks also might have been met with scorn.
Even though people may be trying to contribute or engage socially with their cell phones, it still removes that person from the group, Pew noted. Cell phones require your attention and looking down at the screen does not help you connect with the group, even if it's to share that cute baby picture.
As to leaving cell phones turned on, younger adults -- ages 18 to 49 -- were more likely to be "always on" compared to other age groups, according to the poll. Just 3 percent of adults in that age group said they frequently turned off their phone, while 48 percent rarely turned off their phone and 34 percent never turned it off. Adults ages 30 to 49 had similar numbers, with 4 percent saying they frequently turned off the phone, 43 percent rarely turned it off and 39 percent never turned it off. Adults over the age of 65 (17 percent) were the most likely to frequently turn off their phones.
There's no going back to a world without cell phones, and smartphone use will only increase the possible etiquette pitfalls facing Americans in the future.
© Copyright IBTimes 2023. All rights reserved.
FOLLOW MORE IBT NEWS ON THE BELOW CHANNELS