The Super Bowl Is An Energy-Guzzling, Carbon-Emitting Machine; Here's What The NFL Is Doing About It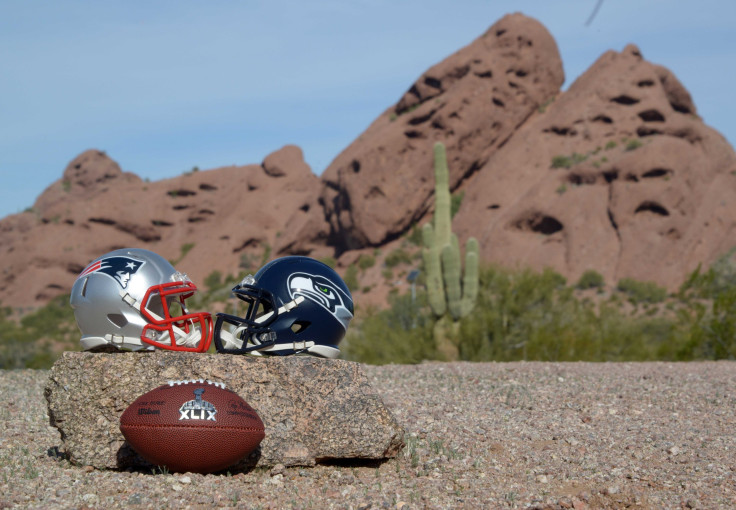 The Super Bowl is an energy-guzzling, carbon-emitting, trash-generating machine, and Sunday's tournament promises to be no different. Tens of thousands of football fans will take petroleum-powered flights to Glendale, Arizona, to watch the New England Patriots square off against reigning champions, the Seattle Seahawks. Visitors will eat mountains of food and drink rivers of beer and soda in the stadium and at related events, and they'll flip on lights and shower off in dozens of hotels.
"Any large activity has the potential to generate a significant amount of waste … and use of lot of resources," says Jack Groh, the director of the National Football League's environmental program since 1993. But that's why the NFL works year-round with host cities and corporate sponsors to minimize the environmental toll of the massive sporting event. "We turn what could be a negative impact on the community into a positive impact," he says.
At the 2012 Super Bowl in Indianapolis, for instance, the Lucas Oil Stadium and related venues used around 15,000 megawatt-hours of electricity, enough to power about 1,400 average U.S. homes for a year. To counteract that energy use, the utility Green Mountain Energy provided an equal amount of "renewable energy credits" to support energy production from carbon-free sources such as wind turbines and solar panels, according to an Indiana sustainability report.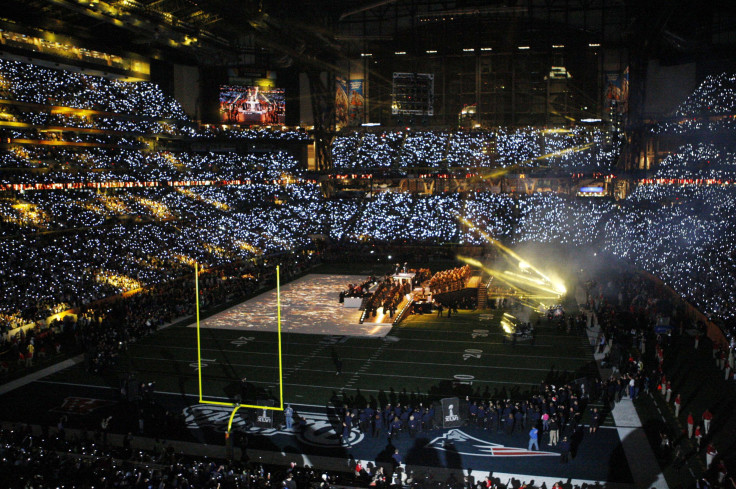 Super Bowl XLVII, which took place in New Orleans in 2013, resulted in about 3.8 million pounds of carbon dioxide emissions, not including flights or transportation between venues. That's equal to the annual tailpipe emissions of about 400 American passenger cars.
The city's host committee worked with local utility Entergy to purchase "carbon offsets," which include investments in emissions-reducing projects in other parts of the country or world. Katie Mandes, vice president for community engagement at the Center for Climate and Energy Solutions (C2ES) in Washington, D.C., worked with the committee to coordinate the exchange. She acknowledged that buying offsets -- rather than reducing actual Super Bowl emissions -- is a limited way to lower the event's carbon footprint.
"Do we think offsets are the answer? No. But do we think they can be a positive part of a broader approach to trying to be more sustainable? Yes," she says. The committee also assisted with planting around 7,000 trees throughout New Orleans to help absorb carbon emissions and beautify the city.
When the Super Bowl was last in Arizona, in 2008, the NFL and its partners helped collect around 90,000 pounds of leftover food from the stadium and related tailgate events and promotional activities, Groh says. The extra snacks later went to soup kitchens and churches in the Phoenix area.
Groh says that Super Bowl XLIX on Feb. 1 could be one of the greenest games yet. Arizona Public Service Company, the state's largest electric utility, will purchase renewable energy credits to offset electricity use at Super Bowl-affiliated venues in downtown Phoenix, including team and staff hotels and operations headquarters. Salt River Project, another utility, will buy credits to cover 100 percent of energy consumed at the University of Phoenix stadium during the game. The credits will come from wind energy projects in the U.S. Northwest, according to utility spokeswoman Patty Garcia-Likens.
The host committee will once again help plant trees across Phoenix and collect and distribute leftover food. It will also partner with Waste Management Phoenix Open to attempt to keep all waste out of the landfills through recycling and composting. At the 2012 Indiana game, nearly 18 tons of paper, wood and plastic was recovered from Lucas Oil Stadium, while more than $250,000 worth of decorative materials, carpeting and banners were reclaimed and repurposed for other uses.
Groh says his goal for the next two Super Bowls is to enlist two more major sponsors in the NFL's environmental efforts. Its current largest partner, Verizon Communications Inc., holds community recycling events for electronic waste in host cities each year. Since 2009, the company has collected 1.8 million pounds of old computer equipment, appliances, cameras, stereos and other e-waste through its recycling rally program, according to Verizon.
Mandes of C2ES says the NFL's Super Bowl initiatives can have a broader impact on visiting fans and local residents beyond the actual sporting event. "Using an event like the Super Bowl as a place to raise [environmental] awareness is perfect," she says. "They're [the NFL] going to reach a lot of people that may be more open to the message coming from that kind of organization than if it's coming from Al Gore."
© Copyright IBTimes 2023. All rights reserved.