We Have No Idea Who Wrote This Year's Most Moving Super Bowl Ad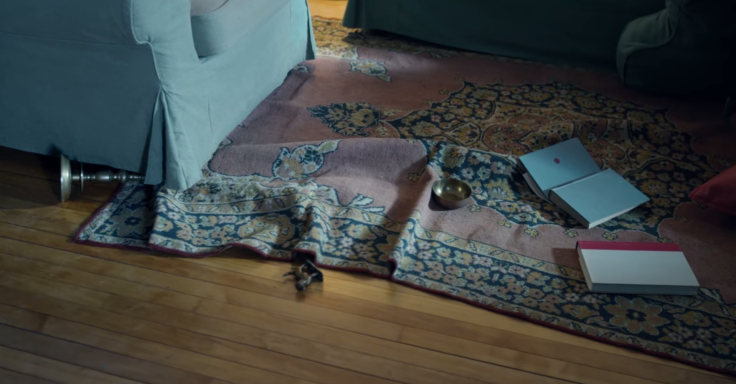 During the first quarter of the Super Bowl, an advertisement aired showing no actors at all. Over static shots of a home in coldly-lit disarray, a conversation between a woman and a 911 dispatcher plays. The woman is pretending that she is ordering a pizza, while really communicating the need for help -- the implication being that whomever she's with will hurt her if they knew what she was doing. It was a striking advertisement, standing out from a bevy of ads fine-tuned to tug at our heartstrings.
But who wrote it?
As it turns out, the dialogue in the spot is taken nearly verbatim from an answer to a Reddit post from May 2014 called "911 Operators, what is that 1 call that you could never forget?"
The user, Crux1886, who allegedly worked as a dispatcher from 2004 to 2006, was later the subject of an interview published by Buzzfeed in October 2014, which disclosed his real name: Keith Weisinger.
Weisinger's LinkedIn profile, which says that he's now an attorney at the EPA, also lists that he was a 911 dispatcher from 2004 through 2006. As it is, Snopes still lists the story as 'undetermined' in regards to its validity -- perhaps with good reason.
When the ad was first released a few days ago, a Reddit user pointed out the pretty obvious connection to Crux's original post, asking him for his take on things. Crux replied that while no one responsible for the ad contacted him, he was fine with it, as it was being used for a good cause. However, "the NFL's use of this story is pretty transparent. Their image has been damaged recently, and they need to show that they're taking the issue seriously (whether they really are remains to be seen IMO)."
After this, things get a little complicated. A Wall Street Journal blog post published about the same time mentions that Tor Myhren, global chief creative officer at Grey (the agency responsible for the spot) mentions that the staffers did in fact reach out and speak to the original Reddit poster to get more information about the story.
Reddit users pointed out the discrepancy, and Crux quickly responded by clarifying that he meant that no one from the NFL had contacted him. Shortly after this, another Reddit user posted a link to a Norwegian radio advertisement from 2010, a finalist for the London International Awards, featuring an identical pizza/phone/domestic violence structure. A rough translation on the site reads:
Emergency calls…..hallo Woman Yes, hi. This is Monica Andresen. I would like to order a pizza for 74 Church Street. Police (interrupts) This is the police emergency line Woman mumbles in the background Police This is the emergence line for the pol…. Woman Yes, that's right……. The address is 74 Church Street. We would like to order a large pizza no. 11, with ham and mushrooms. Police (confused) ehhhhh…… yes Woman Yeah. And it would be really great if could get here as quickly as possible. Police Yeah. Yes, I understand. (We'll be right there.) VO More than a quarter of Norwegian women are exposed to violence from their partners. Get help before it's too late.
"That wasn't your story. You're living a lie. You big fat phony." User kevinhaze levels. "Should I get the pitchforks?" asks js9980. It's been almost 5 days, and Crux has yet to respond.
No More, the coalition behind the commercial, has been around for five years, and is comprised of various domestic violence and sexual assault advocacy groups. A series of their "Speechless" PSA series featured former and current NFL players, and the spots have appeared during regular season games, the playoffs and now, the Super Bowl.
The partnership between No More and the NFL began shortly after a video of former Ravens running back Ray Rice punching his then-fiancee (and now wife), unconscious in an elevator was leaked to the press. It wasn't the only domestic abuse scandal that the NFL had to field last year. No More doesn't have to pay the astronomical price tag that comes with these ad placements, as the NFL has given them the league's own slots.
© Copyright IBTimes 2023. All rights reserved.
FOLLOW MORE IBT NEWS ON THE BELOW CHANNELS