Queen Elizabeth II Pictures WIth Goat Go Viral After She Visits Royal Welsh Army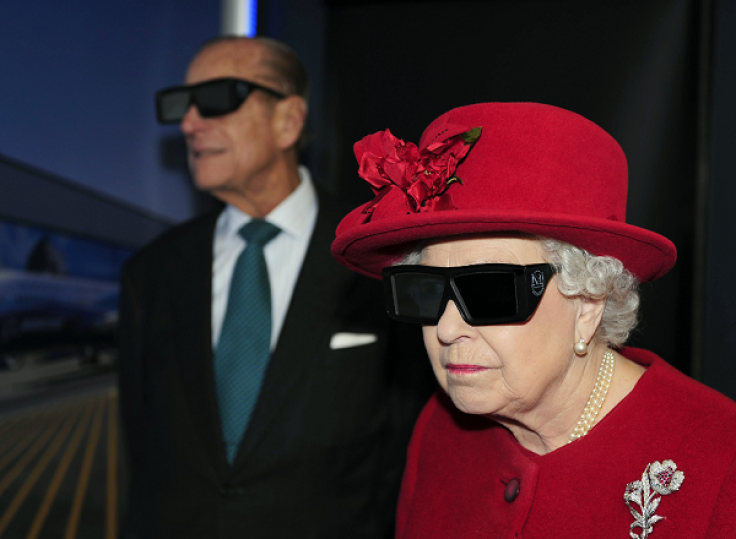 Queen Elizabeth II visited battalion members of the Royal Welsh Friday, and met the regiment's newest mascot, a goat named Fusilier Llywelyn. The queen was already acquainted with the royal army's other mascot, a Persian goat named Shenkin, but this was her first encounter Llywelyn, who recently joined the regiment back in January.
Llywelyn was chosen from the royal heard on Llandudo's Great Orme after former mascot, 2nd Battalion's L/Cpl Gwilliam "Taffy VI" Jenkins, died in May 2016. After a round of tests and surveys, Llywlyn, who completed his army training under Goat Major Fusilier Matthew Owen, was moved to the regiment's base in Wiltshire where he will accompany the regiment on ceremonial duties.
While visiting with the Royal Welsh Friday, the queen presented gold leeks wrapped in red ribbons to several members of the regiment in honor of St. David's Day, which was celebrated Wednesday. Following the pinning ceremony, Queen Elizabeth reportedly said it was a "great pleasure" to attend the St. David's Day celebration and parade with the army and that she was "delighted" to meet the new mascot.
"The British Army, perhaps more than any in the world, has always lived through the regiment and the regimental tradition," she said. "In the hour of battle, it has repeatedly relied on these bonds, on the pride and comradeship of men who would sooner die than betray the traditions of their corps or be unworthy of the men of old who fought before them under their colors. This is reflected in your regimental motto, 'Death rather than Dishonor.' I see that same pride and comradeship in the parade before us today and I am certain that the regiment is in good hands."
The last time Queen Elizabeth visited the Royal Welsh was back in 2015 when she presented new colors to the regiment during a ceremony at the Millennium Stadium.
© Copyright IBTimes 2022. All rights reserved.
FOLLOW MORE IBT NEWS ON THE BELOW CHANNELS