Queen Elizabeth II's 90th Birthday: Geri Halliwell Bakes Poppy-Themed Cupcakes For Queen's Birthday Bash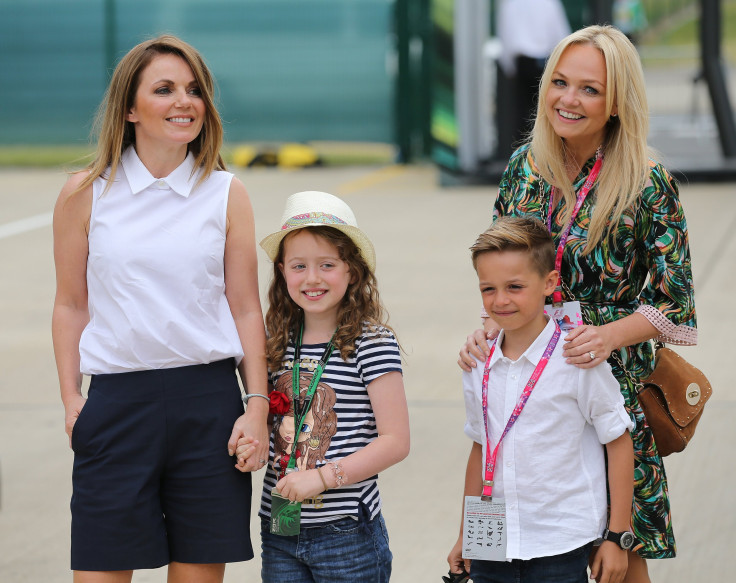 Geri Halliwell is a very busy person, aside of her singing. The 43-year-old, popularly known as Ginger Spice, is baking a batch of poppy-themed cupcakes as part of a collaboration between the Royal British Legion and Hello magazine to celebrate Queen Elizabeth II's 90th birthday. The mother-of-one won the celebrity "Great Sport Relief Bake Off" earlier this year.
For Geri it was a dream come true to bake cupcakes to help celebrate the queen's milestone birthday. The duty entrusted to the beauty was apt as she is a champion of celebrity baking and a huge royalist. The former Spice Girls member, who got married to Red Bull Formula 1 boss Christian Horner in May 2015, made a set of patriotic cupcakes.
The cupcakes feature the Legion's bright red flower emblem as toppers. Besides, the cupcakes also come complete with a golden crown. The cakes were created by Geri ahead of The Patron's Lunch on June 12. The queen's official birthday weekend will be celebrated with the lunch, organized by her grandson Peter Phillips.
The sweet treat has been created for those who have not got a ticket for The Patron's Lunch. It will help them organize their own street parties with the cupcakes. Geri was happy to be back in the kitchen to make cupcakes for a cause.
The singer was delighted to let Second World War veteran Danny McCrudden, 91, sample the first batch of the cakes. He told that Geri's cupcakes were "quite delicious and a very fitting way to celebrate such a momentous occasion." On her part, the former Spice Girls star said that she had the great honor to be in Danny's company and it was a pleasure to meet the war veteran.
"I'm always keen to show my support to the Queen, too. Sometimes when I'm pondering on a decision, I ask myself... what would the Queen do..." she said, speaking of Elizabeth. Meanwhile, The Patron's Lunch will witness 10,000 people participate on the Mall for a picnic-style lunch. The event is being pitted as the biggest street party and will celebrate the nonagenarian royal's patronage of over 600 charities and organizations. Tables will be laid out along the full length of The Mall.
© Copyright IBTimes 2023. All rights reserved.