Queen Elizabeth II's 90th Birthday: 'Great British Bake Off' Winner Nadiya Hussain Baking Royal Birthday Cake [Video]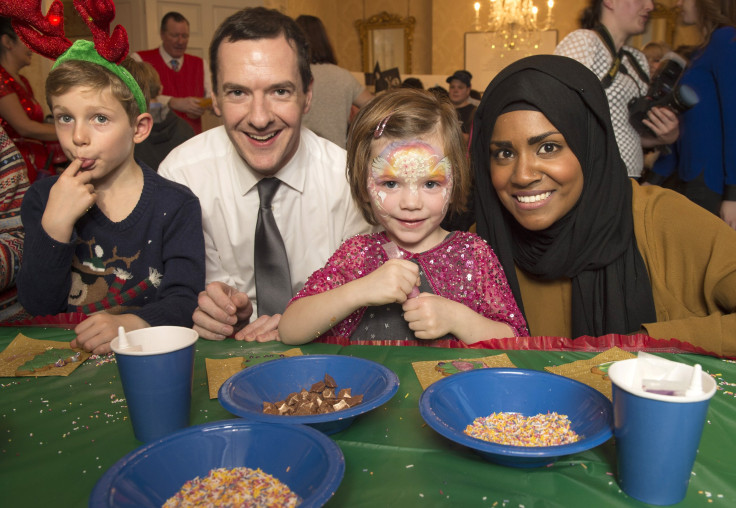 "Great British Bake Off" winner Nadiya Hussain feels honored at being chosen to bake Queen Elizabeth II's birthday cake. The news was revealed by the 31-year-old during an interview on ITV's "Loose Women." The reigning champ of the popular baking show said she would be working on an orange drizzle cake with orange curd and buttercream for the queen's big day on April 21.
"How often can you say that you are baking the Queen's birthday cake in one sentence? Sometimes I want to drown it out because I don't want to talk about it," said Hussain, adding that she could not say no to the queen. Saying she wanted to do something "little bit different", she opted for a cake that would be "very citrusy."
The young mom said she had searched the internet for examples of past birthday cakes. Hussain's cake will be served at the queen's birthday lunch on Thursday at Windsor Castle's Guildhall, and she plans to personally deliver the cake to the venue of the celebration.
However, Hussain also admitted to being very nervous. She joked that while her two sons were excited to hear about their mom's plans, her daughter did not understand and thought the cake was for Mary Berry (the doyen of baking).
Meanwhile, Elizabeth will celebrate her milestone 90th birthday with U.S. President Barack Obama, who will travel to Windsor Castle to dine with the British monarch on Friday, in what is expected to be his last visit to Britain as president of the United States. The queen has met with Obama, and his wife Michelle, on several occasions and they are believed to enjoy a warm relationship.
A host of festivities have been lined up for the milestone birthday of the senior royal. The celebrations will begin Wednesday when she and her husband Prince Philip will visit the Royal Mail delivery office in Windsor to mark the 500th anniversary of the postal service. Elizabeth will also open a new bandstand at nearby Alexandra Gardens where local schoolchildren are to perform songs and Shakespeare recitals.
© Copyright IBTimes 2023. All rights reserved.