Queen Elizabeth Summoned Prince Edward For Accusing Sarah Ferguson Of Disloyalty
Queen Elizabeth II once summoned her youngest son, Prince Edward, for accusing Sarah Ferguson of disloyalty.
In Ingrid Seward's book "Prince Edward: A Biography," the author revealed how the Earl of Wessex pleaded with the media to leave him and Sophie alone, so their relationship could develop in its own time. The royal prince opted to handle the matter himself instead of issuing a statement through the palace.
Unfortunately, the public's interest in the Countess of Wessex only grew and a number of stories from Sophie's acquaintances were publicized. There were reports about her true hair color and singing voice. Prince Edward was reportedly difficult to calm down when Princess Diana's biographer Andrew Morton learned about his romantic relationship with Sophie. Then, the prince found someone to blame.
"It was Sarah Ferguson who Edward thought was to blame," Seward wrote.
Prince Edward was reportedly convinced that the Duchess of York leaked information about his affair with Sophie to her press contacts. When Queen Elizabeth II, who is very fond of Ferguson, learned about her son's accusation to Prince Andrew's wife, she summoned him.
Queen Elizabeth II and Prince Edward talked in Her Majesty's private sitting room at the Buckingham Palace and she "explained to him how unfair it was to accuse the Duchess of such disloyalty."
Prince Edward immediately apologized for upsetting the monarch. Seward revealed that Morton's source was not actually a member of the royal family but an employee.
Prince Edward and Ferguson shared a good relationship at one point. In fact, the Duke of Wessex was closer to Ferguson compared to Princess Diana. In the same book, Seward revealed that Ferguson would drive from the palace to meet Prince Edward and they would have lunch together. Prince Edward liked his sister-in-law's disposition because Ferguson was young and fun. Also, the Duchess of York was interested in hearing about his works.
In related news, Katie Nicholl revealed in her book "William and Harry" how Prince Charles went ballistic when Prince Edward's media company Ardent made a documentary about Prince William. The media was banned from taking coverage of the Duke of Cambridge when he started college. However, TV crew members from Prince Edward's company was spotted filming at St. Andrews and this made the Prince of Wales furious. The Earl of Wessex made a public apology about the incident.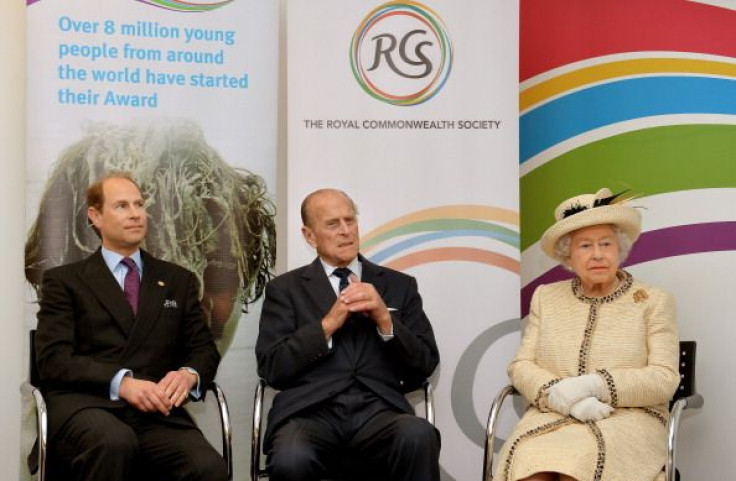 © Copyright IBTimes 2023. All rights reserved.