Queen Elizabeth Summoned Prince Harry Over Alleged 'Rude' Behavior Before Meghan Wedding, Book Claims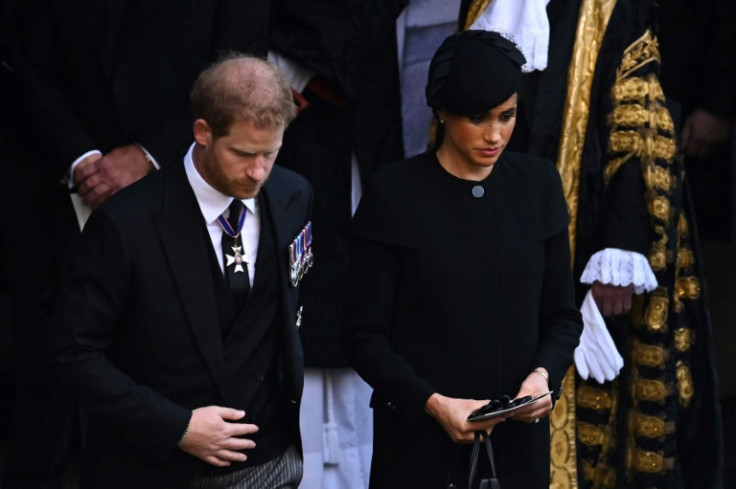 KEY POINTS
Prince Harry allegedly had an argument with Queen Elizabeth's dresser Angela Kelly over Meghan Markle's wedding tiara, a new book claims
Harry allegedly "put pressure on Kelly to bend the rules" so Markle could try it on the day her hairdresser was in town
He allegedly used "some fairly fruity language" while addressing Kelly, who then reported the incident to the Queen
Prince Harry was summoned by his grandmother Queen Elizabeth II after an alleged argument over a tiara ahead of his 2018 wedding to Meghan Markle, a new book has claimed.
In his upcoming book on the British royal family, "Courtiers: The Hidden Power Behind the Crown," The Times royal correspondent Valentine Low wrote that organizing the Duke and Duchess of Sussex's wedding was "stressful" and riddled with arguments about scheduling, announcements, the gospel choir and the bride's tiara, according to an excerpt published by The Times.
Markle had been told that the Queen would lend her a tiara, and an appointment was made for the duchess to meet the late monarch's dresser and curator of her jewelry, Angela Kelly, so she could look at appropriate tiaras for the nuptials, the book claimed.
The former "Suits" star picked Queen Mary's diamond bandeau tiara and wanted to try it on the day her hairdresser Serge Normant was in town, Low wrote. However, Kelly was not available on that day, so Markle could not get access to the tiara, according to the book.
The Duke of Sussex reportedly thought the Queen's dresser was being "obstructive" and felt "furious" about it, Low claimed. Prince Harry allegedly "put pressure on Kelly to bend the rules" and used "some fairly fruity language" while addressing her, the book said.
Low noted that it is unclear whether Prince Harry "swore at his grandmother's aide, or about her," but Kelly allegedly reported the incident to Queen Elizabeth II, who summoned her grandson to a private meeting.
"[Harry] was firmly put in his place," Low quoted an unnamed source as saying. "He had been downright rude."
International Business Times could not independently verify the author's claims. Prince Harry and Markle have not publicly addressed the claims.
In royal correspondents Omid Scobie and Carolyn Durand's 2020 biography on the Duke and Duchess of Sussex, "Finding Freedom," they claimed that Kelly had ignored repeated requests from Kensington Palace to set up a date for a hair trial, making Prince Harry furious.
"Nothing could convince Harry that some of the old guard at the palace simply didn't like Meghan and would stop at nothing to make her life difficult," Scobie and Durand claimed in their book.
Low shared another version of events in his upcoming book which claimed that Markle allegedly demanded access to the tiara without making an appointment with Kelly and was told she needed to follow protocol as these jewels are "kept under very tight lock and key."
"I'm very sorry, that's not how it works. There's protocol in place over these jewels. They're kept under very tight lock and key. You can't turn up and demand to have the tiara just because your hairdresser happens to be in town," Kelly reportedly told Markle, according to the author.
"Harry and Meghan were naive at best, entitled at worst, to expect others to jump to their command when they had not even bothered to make an appointment," Low wrote.
"Courtiers: The Hidden Power Behind the Crown" will be out on Oct. 6.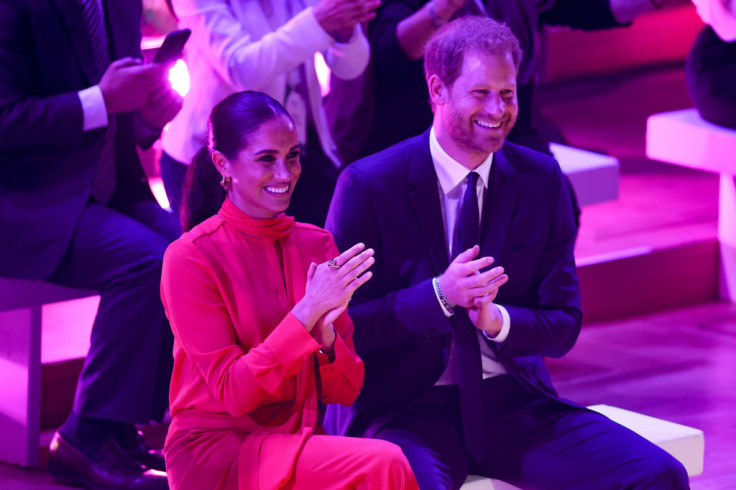 © Copyright IBTimes 2023. All rights reserved.