Johnny Depp's Girlfriend Attends His Defamation Trial Against Amber Heard For 'Personal' Reasons: Report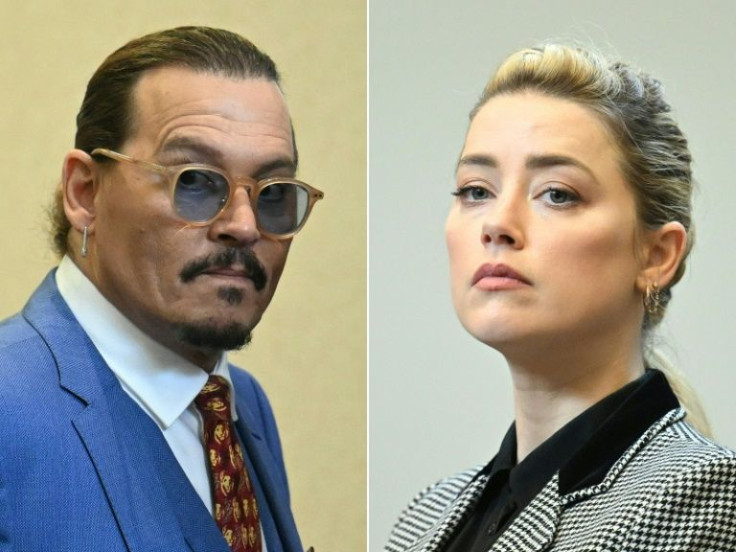 KEY POINTS
Johnny Depp is reportedly dating attorney Joelle Rich, a U.K.-based attorney
Rich attended Depp's defamation trial against Amber Heard even if she had no professional obligation to be there
Depp's girlfriend was photographed hugging Camille Vasquez during the trial
Johnny Depp got his new girlfriend Joelle Rich's support during his defamation trial against Amber Heard.
Depp, 59, is reportedly dating Rich, an attorney. She was present in the courtroom during his legal battle with his ex-wife.
"There was no professional obligation for her being there," an unnamed insider told Us Weekly. "It was personal."
In one photo, Rich was spotted giving Camille Vasquez, one of Depp's lawyers, a hug. Rich, a London-based attorney, was part of the legal team that handled his libel lawsuit against The Sun in the United Kingdom in 2018. However, she was not professionally involved in Depp's case against Heard in Virginia.
Depp and Rich are reportedly in a "serious" relationship. According to the source, "their chemistry is off the charts," and they "discreetly" met up in hotels before their romance went public.
"They are the real deal," the source added.
The outlet noted that Rich was married when she met the Kentucky native actor. However, she is now in the process of divorce. Rich and her ex share two children.
Social media users reacted to the report about Depp's dating life. Many were supportive of the "Fantastic Beasts" actor's romance with the lawyer.
"I don't care who Johnny Depp is dating. [I]t's no one's business how he lives his life. [A]s long as he is healthy and happy, that's all that matters," one person said.
"I am happy for them. The rule about dating former clients in the USA: it's ethical 'once the initial attorney-client relationship has been terminated;' then it's fair game. In the U.K. it's even more relaxed: 'As long as there is no conflict of interest,'" another wrote.
Rich has handled cases from high-profile celebrities. Aside from the "Pirates of the Caribbean" star, she also represented Meghan Markle in her case against the publisher of The Mail on Sunday. The Duchess of Sussex won the case in February 2021 after U.K.'s High Court ruled that publishing her letter to her dad, Thomas Markle, was "manifestly excessive and hence unlawful."
The publisher filed an appeal, but ten months later, the Court of Appeal rejected the request and upheld the original judgment.
Depp was also romantically linked to his lawyer, Vasquez, due to their close bond. However, she shut down the rumors in her interview with People, calling them "unethical" and "sexist."
Vasquez also clarified that she has a boyfriend, and she's "very happy in my relationship." She added that it is "unethical for us to date our clients."
"It's also an unethical charge being made. It's sexist," she continued. "It's unfortunate and it's disappointing, but at the same time, it kind of comes with the territory. I can't say I was all that surprised."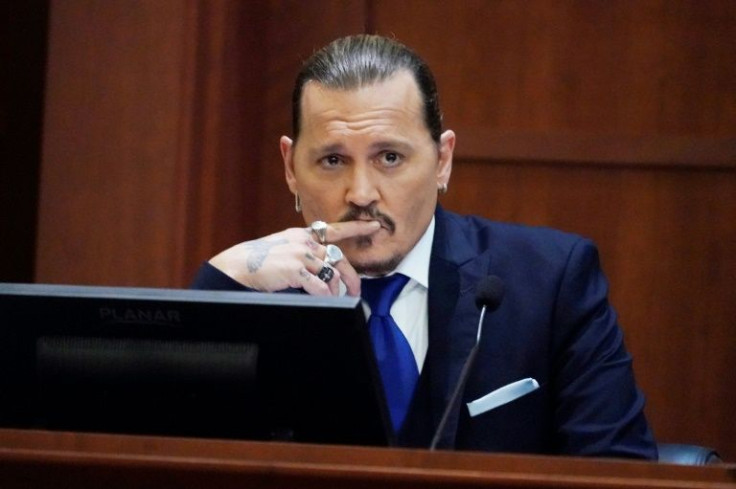 © Copyright IBTimes 2023. All rights reserved.
FOLLOW MORE IBT NEWS ON THE BELOW CHANNELS