Queen Sonja Says 'Americans Have No Idea What A Kingdom Is' After Daughter Exits Royal Duties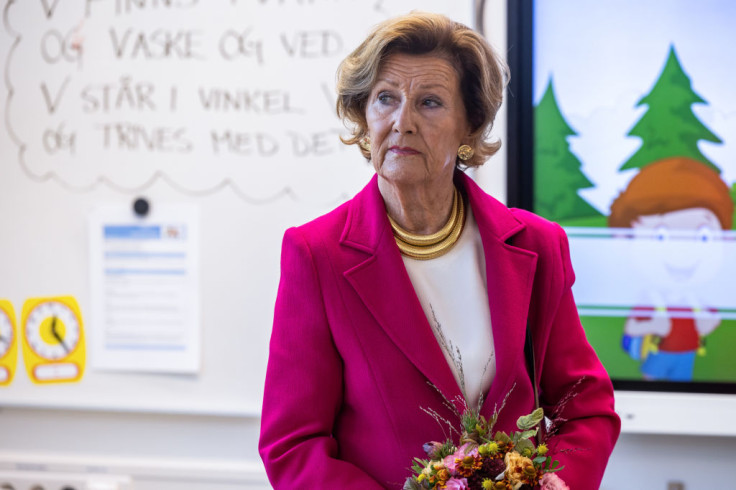 KEY POINTS
Queen Sonja of Norway said Americans do not understand the bearing of a kingdom
The Norwegian Queen said her daughter Princess Märtha Louise's exit was in their best interest
Princess Märtha Louise will still keep her princess title but will not use it or reference her family
Queen Sonja said her daughter's decision to leave her royal duties before she married her American fiance was the best for the family.
Queen Sonja, 85, released a statement after her daughter made a huge change in their family. Princess Märtha Louise, 51, announced last week that she would be exiting her royal role ahead of her wedding to her American fiancé Shaman Durek.
"Americans have no idea what a kingdom is. So it's no wonder he doesn't realize," Sonja said, according to Hello! magazine. "Americans don't understand the bearing of this here. They don't. He thought he could do whatever he wanted without compromising us at all."
The Norwegian Queen said the decision was in the best interest of everyone involved. It also helped their relationship as a family, saying Durek, a Los Angeles-based spiritual guide and healer is a "great guy" and "very fun to be with."
"Even if we disagree on things, we are happy with each other," Queen Sonja said. "I have the feeling that the family is now very close to each other in a new, nice way."
King Harald, 85, echoed his wife's sentiment. He said he was "sorry that the princess will no longer represent the royal house" and that "we agree to disagree," the Associated Press reported.
"We have looked at this process from all sides," Queen Sonja added. "This has been a unanimous decision."
The Royal House of Norway announced that Princess Märtha Louise decided to renounce her royal responsibilities Tuesday. She ended up with the decision to freely pursue other interests without the restrictions of being affiliated with the crown.
"Princess Märtha Louise wishes to differentiate more clearly between her own activities and her relationship with the Royal House of Norway. The Princess has therefore decided, in consultation with His Majesty The King and other close family members, that she will not carry out official duties for the Royal House at the present time," the palace said in a statement.
"The Princess is patron of various organizations, and today she informed them that she is relinquishing her patronage role, which has provided the framework for her official duties. The Princess is taking this step to create a clearer dividing line between her business activities and her role as a member of the Royal Family. The organizations previously under her patronage will be offered the patronage of other members of the Royal Family," it continued.
Princess Märtha Louise will retain her title but will not use her princess title or reference other members of the royal family on social media, in media work, or for other commercial purposes. However, she was allowed to keep her princess title on her Instagram handle with her father's permission.
"The King and Queen wish to thank Princess Märtha Louise for the important work she has carried out in her official capacity for several decades. She has performed her duties with warmth, care and deep commitment," the palace statement said.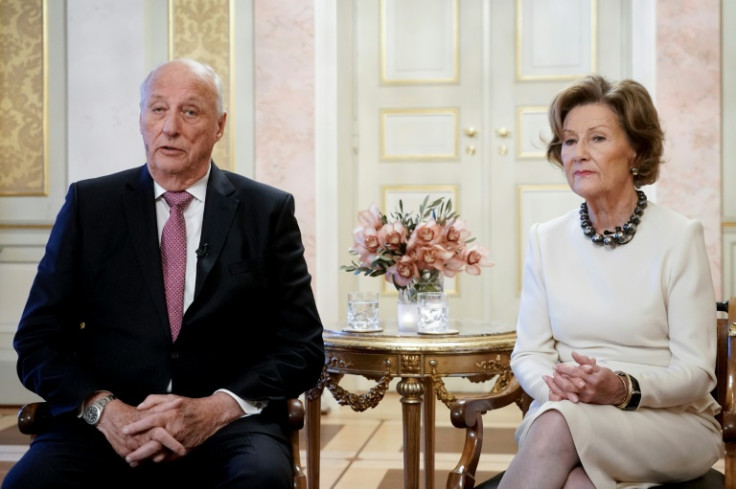 © Copyright IBTimes 2023. All rights reserved.
FOLLOW MORE IBT NEWS ON THE BELOW CHANNELS