R. Kelly Associate Pleads Guilty To Trying To Bribe Witness In Musician's Case
KEY POINTS
An associate of R. Kelly pleaded guilty Tuesday to bribing to one of the singer's accusers to stay silent
A person named Richard Arline Jr. called the accuser and offered her $500,000 to keep mum in May 2020
Arline will be sentenced on the bribery conviction and is facing up to 15 years in prison
An R. Kelly associate has landed himself in legal trouble after trying to silence one of the musician's accusers by offering her money.
Kelly's associate, Richard Arline Jr., confessed Tuesday that he and one of his friends offered hundreds of thousands of dollars to one of the victims and urged her to not come forward with her testimony against the singer, Page Six first reported. Arline pleaded guilty during a virtual hearing in Brooklyn federal court.
"Me and another person offered Jane Doe money for her to not go forward with her complaint or testimony against Robert Kelly. I knew what I did was wrong," Page Six quoted Arline as saying.
The report also said that after Kelly was hit with an indictment last year in his case in Brooklyn, an unnamed co-conspirator texted the accuser claiming that the singer's "rich cousin" wants to pay you "for silence."
It also claimed that Arline called the accuser on May 26, 2020, and offered her $500,000 to keep mum, which Kelly allegedly authorized. However, he did not know that federal agents were listening in on the call.
Arline will now be sentenced on the bribery conviction and is facing up to 15 years in prison.
In August 2020, the "I Believe I Can Fly" singer was put in solitary confinement after being beaten up by a fellow inmate in his jail cell at the Metropolitan Correctional Center in Chicago. His attorney claimed that the fellow inmate had been annoyed with all the lockdowns that were caused by the pro-R. Kelly protests outside the jail.
"My understanding is, every time there is a pro-R. Kelly protest outside of the jail, they lock down the entire facility. When they do this, inmates don't get their commissary, they don't get their shower, stuff like that and since they're fairly sporadic anyway, they get upset," Steven Greenberg told the New York Post.
A court ruled that the musician presented a potential danger to the community and that he is a flight risk when his lawyers requested for him to be released on bail ahead of his trial.
"We perceive no clear error in the district court's determination. The government has demonstrated by clear and convincing evidence that Kelly presents a risk of danger to the community," Page Six quoted the three-judge panel for the U.S. Court of Appeals Second Circuit as saying in September.
Kelly has been charged with over 10 counts of criminal sexual abuse. Kelly's federal trial in Chicago on child pornography and obstruction charges is set for Sept. 13, The New York Times reported.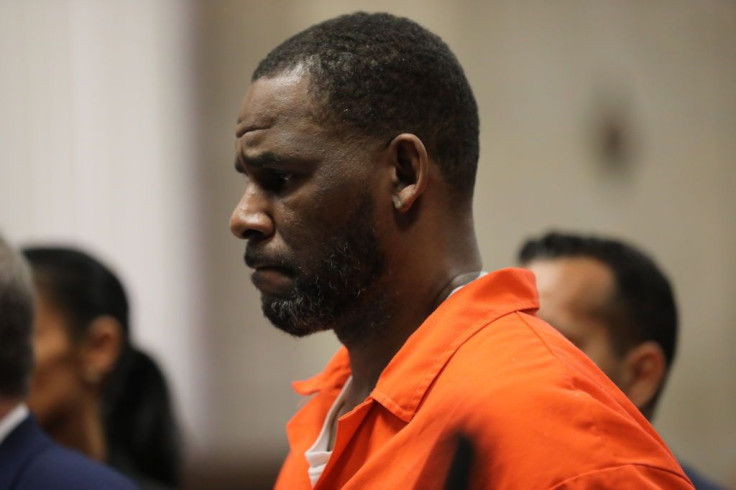 © Copyright IBTimes 2023. All rights reserved.