R. Kelly Gets Solitary Confinement After Being Attacked By Fellow Inmate In Jail Cell
KEY POINTS
R. Kelly attacked by fellow inmate in his jail cell at the Metropolitan Correctional Center
Kelly's lawyer said his client has been put in solitary confinement after the incident
The singer has been charged with 10 counts of criminal sexual abuse
Convicted sex offender R. Kelly has been put in solitary confinement after being beaten up by a fellow inmate in his jail cell, according to his lawyer.
Speaking in an interview with the New York Post, the musician's lawyer, Steven Greenberg, said that solitary confinement is the safest place for his client at this time and it is the only place where the jail authorities can "protect him."
"That's the only place they can protect him," The Post quoted Greenberg, as saying.
The lawyer also opened about the incident that occurred at the Metropolitan Correction Center and revealed that an inmate just walked inside R. Kelly's cell and started beating up the "Ignition" singer. Greenberg had a discussion about the incident with a few inmates and they told him that the musician was "not hurt too bad."
"I talked to a couple of other inmates who said that it was a dust up and he's not hurt too bad. According to the jail, he received minor injuries, nothing broken or anything like that," Greenberg said.
The attorney also claimed that the fellow inmate was really annoyed with all the lockdowns that were caused by the pro-R. Kelly protests outside the jail.
"My understanding is, every time there is a pro-R. Kelly protest outside of the jail, they lock down the entire facility. When they do this, inmates don't get their commissary, they don't get their shower, stuff like that and since they're fairly sporadic anyway, they get upset," Greenberg told the media outlet.
During the interview, Greenberg admitted that he is really worried about his client after the recent beatdown. He said that Kelly was "fortunate" that the guards were able to save him this time around but what would happen if someone got inside with a "shank" and the prison guards are too busy doing something else?
"But I'm still very concerned because sure this time the guards were able to quickly stop something from happening but what happens if someone goes in his cell with a shank or something like that? Or the guards are busy doing something else? We were fortunate this time but who's to say next time?" Greenberg told The Post.
Kelly has been charged with 10 counts of criminal sexual abuse. He has pleaded not guilty to the charges, which cut across at least two states.
The musician was originally scheduled to face the trial for rape, child pornography, and sex trafficking charges in April but the case has been postponed amid the global health crisis.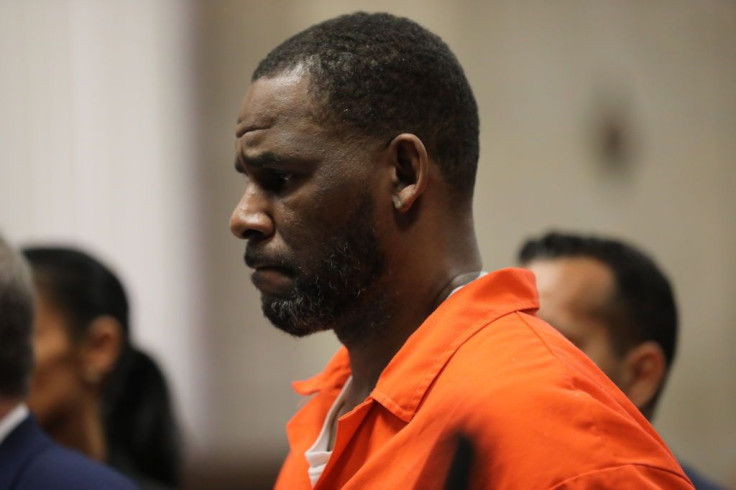 © Copyright IBTimes 2023. All rights reserved.