R. Kelly Denied Jail Release Again After Judge Refuses To Hold Hearing Over Alleged Attack
KEY POINTS
R. Kelly was allegedly attacked by a fellow inmate in his cell at a Chicago facility in August
A federal judge in Chicago said the incident did not warrant release from custody
Kelly can challenge the conditions of his confinement or the MCC's ability to protect him in a separate civil action suit
A federal judge in Chicago on Monday rejected R. Kelly's latest request for immediate jail release and refused to hold a hearing over the alleged attack of the singer by an inmate.
Judge Harry Leinenweber said the alleged attack on Kelly by fellow inmate Jeremiah Shane Farmer in his cell at Chicago's Metropolitan Correctional Center (MCC) in August was "concerning" but did not warrant a release from custody, the Chicago Sun-Times reported.
"This single isolated incident does not suggest that the Bureau of Prisons is incapable of safely housing Mr. Kelly," the judge wrote in his ruling.
"The inmate involved in the incident with Mr. Kelly has since been transferred to a different facility. In any event, release from custody is not the appropriate remedy for such a wrong," Leinenweber added.
Farmer is currently being held in a low-security detention facility in Milan, Michigan, according to prison records.
Last month, an attorney for the 53-year-old singer, Michael Leonard, told Leinenweber that he wanted to put Farmer, a 39-year-old Latin Kings street gang member, on the stand to determine whether anyone at the correctional facility played a role in Kelly's assault.
On Friday, his lawyers argued that security video shows no one at the MCC had intervened while the singer was being attacked by Farmer. The lawyers said jail personnel at the facility only stepped in when the inmate was "well into beating Kelly," CNN reported.
Leinenweber noted Monday that if Kelly wished to challenge the conditions of his confinement or the MCC's ability to protect him, he can bring those claims in a separate civil action suit.
Kelly was arrested last year and charged with 10 counts of criminal sexual abuse. He pleaded not guilty to the charges.
The R&B musician was originally set to face trial in April, but it has been postponed due to the ongoing coronavirus pandemic. He is facing child pornography and obstruction of justice charges in Illinois, as well as a racketeering indictment in New York.
A trial date is yet to be set for Kelly in Chicago or Brooklyn. Leinenweber said a suitable date would be picked during a hearing set for Dec. 16, the Chicago Sun-Times reported.
Last month, an appeals court in Illinois denied Kelly's appeal to be released on bond, stating that prosecutors presented "clear and convincing evidence" that the singer was a potential danger to the community and was a flight risk.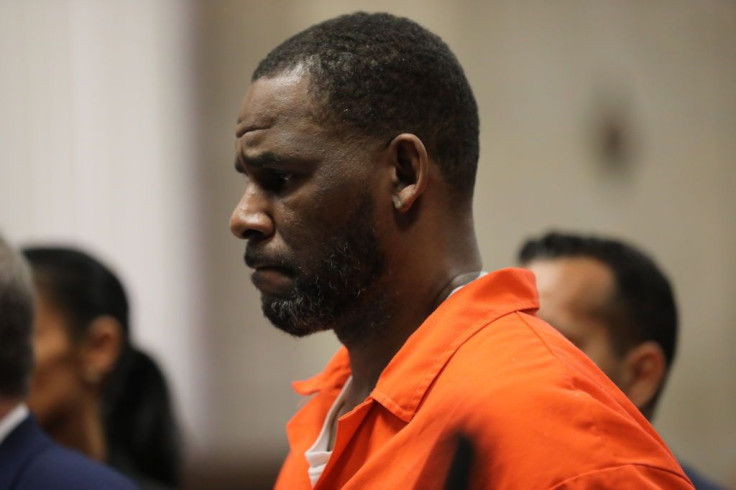 © Copyright IBTimes 2023. All rights reserved.