R. Kelly To Stay In Jail As Appeals Court Denies Bail In Sex-Trafficking Case
KEY POINTS
An appeals court denied R. Kelly's bail in the sex-trafficking case
The district court acted appropriately in denying him a bail, according to the ruling
Kelly's attorney is dissapointed with the court's verdict
R. Kelly's hopes of being a free man have taken a serious jolt as an appeals court recently denied the musician's latest bid to get out of jail on bail.
The appeals court insisted that a federal judge, who denied his bail requests in the past, acted fittingly to deny those requests, Page Six reported. The ruling stated that there is "no error" in the district court's determination and the government has "convincing evidence" showing that the "Trapped In The Closet" hitmaker is a threat to the outside world.
"We perceive no clear error in the district court's determination. The government has demonstrated by clear and convincing evidence that Kelly presents a risk of danger to the community," Page Six quoted the three-judge panel for the U.S. Court of Appeals Second Circuit, as saying.
Kelly's attorney, Steven Greenberg, is disappointed with the verdict and said that he has not been able to have an "in-person" meeting with his client for the past six months. He also claimed that a "double standard" is being applied in the case of Kelly.
"We are tremendously disappointed. We believe that there's a double standard applied to R. Kelly, that he absolutely should be released and that there is zero chance that he can have a fair trial if he is not," Page Six quoted Greenberg as saying after the court's decision.
The ruling comes a couple of weeks after the musician was put in solitary confinement after being beaten up by a fellow inmate in his jail cell .
The attorney claimed that the fellow inmate was really frustrated with all the lockdowns that were caused by the pro-R. Kelly protests outside the jail and decided to attack him.
"My understanding is, every time there is a pro-R. Kelly protest outside of the jail, they lock down the entire facility. When they do this, inmates don't get their commissary, they don't get their shower, stuff like that and since they're fairly sporadic anyway, they get upset," Greenberg told New York Post.
Kelly has been charged with 10 counts of criminal sexual abuse. He has pleaded not guilty to the charges.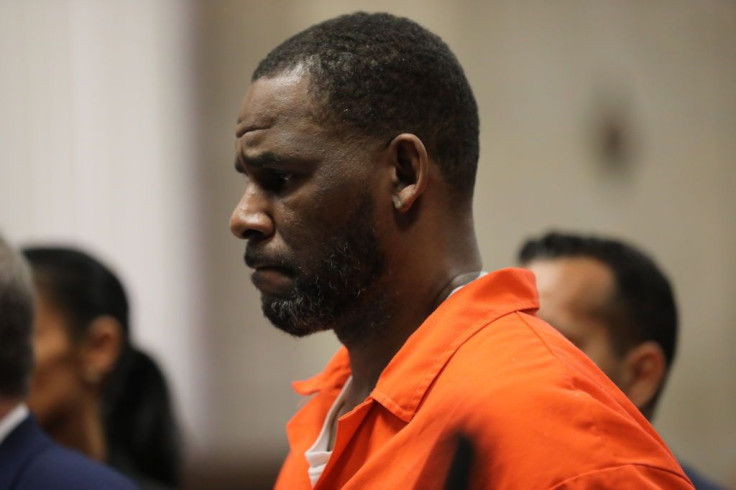 © Copyright IBTimes 2023. All rights reserved.